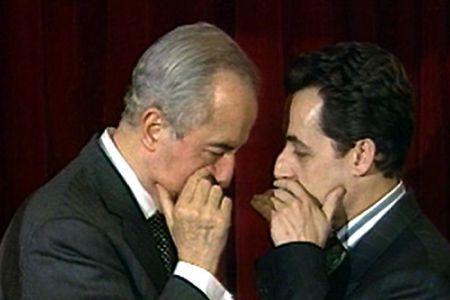 A French businessman says President Nicholas Sarkozy and Interior Minister Claude Gueant must acknowledge their roles in the kickbacks on the arms deal and illegal funding.
In an interview with French financial newspaper
La Tribune
published on Saturday, French millionaire arms broker Ziad Takieddine said that he was commissioned by Gueant, Sarkozy's former presidential election campaign head, to conclude arms contracts with former Libyan ruler Muammar Gaddafi, and Syrian President Bashar al-Assad.
"I remember telling Gueant: You know me more than anyone else. Each of my acts amount to an official mission," Takieddine stated.
"I went to see Gaddafi in Libya, and Assad in Syria only on the request and authorization from the president,"
the Franco-Lebanese businessman added.
The remarks come as Gaddafi's son, Saif al-Islam had said in March that Libya would publicize all the bank details relating to Sarkozy's campaign funding in 2007.
In a half-dozen interviews this weekend, Takieddine has called on Sarkozy to lift the lid on French arms sales to Pakistan and Saudi Arabia that were illegally kicked back to fund the 1994-5 presidential campaign of Edouard Balladur.
Sarkozy, Balladur's budget minister and presidential campaign spokesman at the time, has validated the commission system.
Takieddine also told
La Liberation
that he has met twice with Sarkozy when he was the French interior minister.
The Franco-Lebanese millionaire, however, denies having served as a middleman for the diversion of commissions from French arms deals.
Takieddine is said to have received payment from a sale of frigates to Saudi Arabia, a contract authorized in 1994 by Sarkozy.
Documents obtained by examining magistrates suggest that he has received €91 million (USD 120 million) between 1997 and 1998.
France also signed a deal that year to sell three submarines to Pakistan. Several witnesses have told the magistrates that Takieddine was imposed by the Balladur camp as an intermediary.
French judge Renaud van Ruymbeke believes that through offshore accounts in Luxembourg Takieddine has returned a portion of the money earned via arms contracts to France. He, however, has withdrawn the money from his accounts once he was in Switzerland.
The judge has found that at least €3 million (USD 4 million) as parts of the "commissions" were siphoned off to help fund the 1994 presidential campaign of Edouard Balladur, then prime minister.
Takieddine was charged in September with fraud over arms contracts with Pakistan and Saudi Arabia in which he was allegedly the middleman.
Nicolas Bazire, 54, the manager of Balladur's presidential campaign and now a director of luxury goods giant LVMH, and Gaubert, 60, an advisor to Sarkozy when he was budget minister, have also been charged with the misuse of public funds.