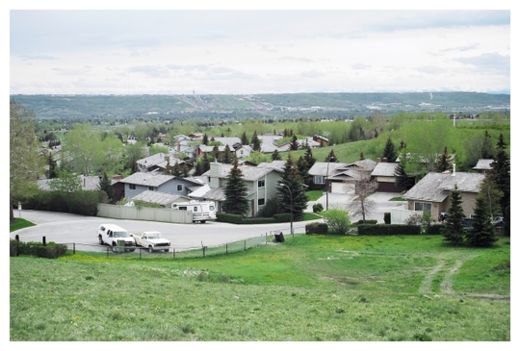 Calgary - It's a noise that's been driving some residents in Ranchlands crazy for the past three years, but a team investigating the mysterious, low-frequency hum have still not tracked down the source.
The hum has been confirmed in at least 20 houses in the northwest community through testing with noise meters by University of Calgary sound engineers.
Residents first started noticing the noise in 2008, but at a community meeting held Wednesday volunteer investigators who've been working on the case for more than two years could only identify potential sources they'd ruled out.
"It's a lengthy process," said Terry Avramenko, president of the Ranchlands Community Association. "We're trying to find the source through trial and elimination."
Residents, including Avramenko, have complained of having trouble sleeping due to the irritating, humming noise which registers at about 40 MHz.
"You might wake up in the middle of the night and wonder what woke you up," said Avramenko. "Then you hear the hum and you can't get back to sleep."
The team next wants to work with ATCO Gas to disconnect one affected house and depressurize the gas line for the purpose of testing, as the homeowner said the noise seemed to stop while a gas meter was replaced recently.
"That's quite an aggressive thing because the logistics of it is very intensive," said Avramenko, noting it could take a month or two to work out the details.
The team also wants to take a look at the pumps at nearby water relay stations and possibly test for an electromagnetic source.
A graduate student at the U of C is looking at developing a noise cancelling system that could be installed in the homes to relieve the residents while the investigation continues.
Ald. Gord Lowe has facilitated contact between the community and Enmax, the city's water services department, and ATCO Gas.
"There's no doubt this hum exists," said Lowe. "It's been demonstrated clearly that it exists by professionals and experts in the field.
"It's painstaking, just brute work going from one potential source to the next to rule it in or rule it out."