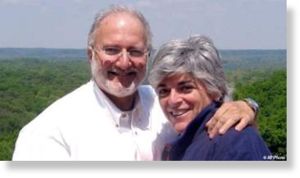 An American government subcontractor sentenced to 15 years in prison after illegally bringing communications equipment into Cuba told a Havana court he was a "trusting fool" and never meant any harm to the government, according to excerpts from his testimony released Friday by his lawyer.
Alan Gross, a 62-year-old Maryland native who has been jailed here since December 2009, said he had no idea his actions while on a USAID-funded democracy-building program would raise the ire of Havana authorities.
Cuba says he was distributing satellite telephones and other communications equipment that are illegal to use without authorization. The island's government says the U.S. democracy programs in general are an assault by Washington on the country's sovereignty. Gross has maintained he was only trying to help the Cuba's tiny Jewish community improve Internet access.
"I do deeply regret that my actions have been misinterpreted as harmful and a threat against the security and independence of Cuba. Surely, this runs counter to what I had intended," Gross told the court on March 4, according to the transcript released by his Washington-based lawyer, Peter J. Kahn.
"I am deeply sorry for being a trusting fool. I was duped. I was used. And my family and I have paid dearly for this," he said. The court was apparently unmoved and sentenced Gross to 15 years for crimes against the state. His conviction was upheld last month by the island's Supreme Court.
The excerpt does not say who Gross feels tricked him. He was working for the Washington-based government contractor Development Alternatives Inc. on a six-figure contract.
While it has already been reported that Gross apologized at his trial, the details and the revelation that he described himself as an unwitting victim are new. The trial and appeal were closed to foreign journalists.
Gross' continued imprisonment has become a major sticking point between Washington and Havana, and dampened the prospects for improving relations. His legal appeals exhausted, Gross and his supporters are now hoping to gain his release on humanitarian grounds.
Those who have met and spoken with him say Gross has lost 100 pounds while in custody, and both his elderly mother and adult daughter are suffering from cancer, among other hardships that have befallen the family.
Asked by The Associated Press on Friday about Gross' situation, U.S. Deputy Secretary of State William Burns, speaking in Peru, said: "All I can do is repeat what we've said so many times before, that his detention is a disgrace and that he ought to be released immediately."