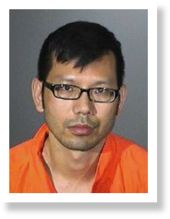 A Monterey Park yogurt shop owner is facing kidnapping and attempted murder charges for abducting a female employee and keeping her inside a box in a soundproof room, prosecutors said Friday.
Robert Yachen Lee alleged lured the employee to a storage room above O My Yogurt on south Atlantic Boulevard early Wednesday, knocked her unconscious and then -- after removing her clothing and dressing her in an adult diaper -- placed her in a box, authorities said.
The victim told authorities that when she came to, she was bound with tape and had a collar around her neck.
Prosecutors believe Lee planned the kidnapping, because the storage room had recently been soundproofed.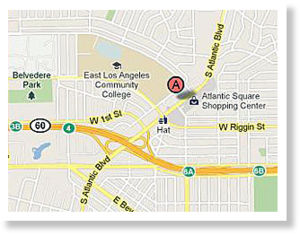 The woman was able to free herself and escape to a nearby optometrist's office, where she alerted police.
Lee appeared briefly in Alhambra Superior Court on Friday afternoon. Bail was set at $10 million.
Image: Map shows the location of O My Yogurt in Monterey Park. Source: Google Maps; Photo: Monterey Park Police Department.