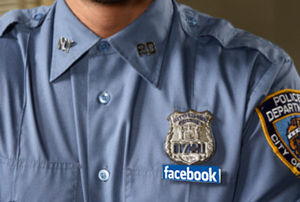 The NYPD has formed a new unit to track troublemakers who announce plans or brag about their crimes on Twitter, MySpace and Facebook.
Newly named Assistant Commissioner Kevin O'Connor, one of the department's online and gang gurus, has been put in charge of the new juvenile justice unit. He and his staff will mine social media, looking for info about troublesome house parties, gang showdowns and other potential mayhem, sources said.
The power of social media to empower both criminals and cops has been on full display in London this week, where riots and looting have been spreading dramatically.
The rioters have been using Twitter and BlackBerry messages to choose targets for looting or burning - and to alert one another about police positions.
The very same social media have been a source for those trying to help cops by posting photos of rioters.
O'Connor's new unit will operate under the Community Affairs Bureau; it will also handle outreach programs, with its mandate going beyond the Net.
Still, the 23-year veteran is known for his success in online policing, including stings to catch predator pervs looking for sex with underage victims.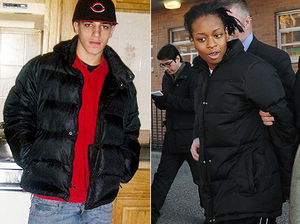 And he was credited in his former assignment with a Manhattan North gang unit for providing critical information in a number of shooting cases gleaned from online boasting. O'Connor, who could not be reached for comment, was promoted to his new position from lieutenant - a highly unusual stepup in rank.
Under Police Commissioner Raymond Kelly, the NYPD has made wide use of technology, and it's helped in a number of cases, including:
In March, Anthony Collao, 18, was fatally beaten in an anti-gay attack at a Woodhaven, Queens, house party advertised on Facebook. Calvin Pietri, one of six arrested, bragged about the murder on Facebook, authorities said.
Also in March, a feud over a $20 loan for diapers played out on Facebook and ended with Kayla Henriques, 18, accused of stabbing to death her friend Kamisha Richards, 22, in East New York, Brooklyn.
In May, a man was shot dead at a Queens junior high reunion that drew hundreds of unexpected revelers when word of the bash went viral on Twitter.
That incident prompted Kelly to instruct all police commanders to keep track of house parties, especially those advertising online.