Eight civilians, including women and children, have been killed in a US-led NATO airstrike in the southern Afghan province of Helmand.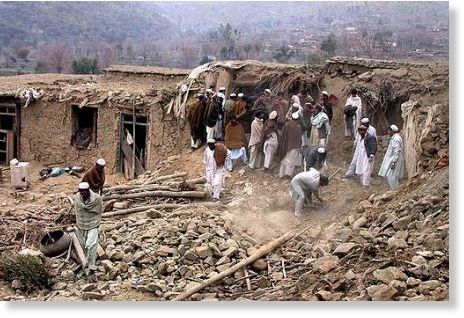 Provincial officials said the attack was carried out at 2 p.m. local time on Friday after Taliban militants attacked US-led troops in the area, a Press TV correspondent reported.
NATO has not commented on the incident.
In a separate incident, at least four people were killed when police opened fire during an anti-US demonstration held in the southern province of Zabul on Friday.
A provincial police chief said people took to the streets to protest an attack by US-led NATO forces in the Qalad district of Zabul province that killed three Afghan civilians.
Hundreds of civilians have been killed in US-led airstrikes and ground operations in various parts of Afghanistan over the past few months, with Afghans growing increasingly outraged over the seemingly endless number of deadly assaults.
Moreover, the rising death toll for Afghan civilians as a result of NATO and US military operations in the country has increased tension between Afghan President Hamid Karzai and his Western allies.