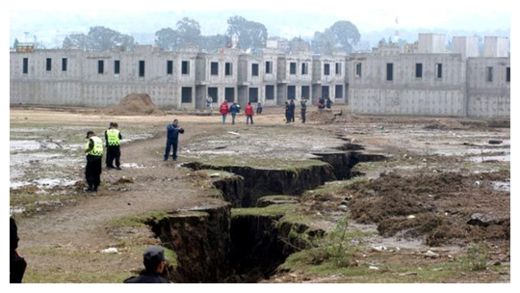 The crack appeared on 13 July in Santa Maria Huejoculco in Chalco, State Mexico, land has now reached 500 meters long and authorities have not taken preventive measures, warned James Espinoza Hilario, responsible for Social planning on the Sierra Nevada project of the Autonomous Metropolitan University.
In addition, after survey work was detected in Santa Maria Huejoculco yet another gap of about four km which reached La Candelaria Tlapala, in the community of Miraflores, in Chalco, explained Professor Martín Espinosa.
These failures are part of a family of cracks that exist in the region and threaten to spread across the entire east area of the Valley of Mexico.
This event began back 2009 in a small area of this region but since it has grown and is eating up everything around it .