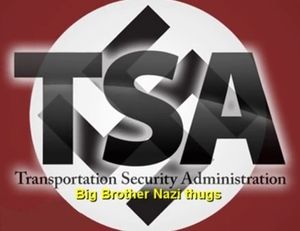 Airports across the country continue to expand security and screening procedures in an effort to keep passengers and crew safe. But a Florida couple flying out of the Greater Rochester International Airport says the screeners there went too far.
Jason Steitler and his wife Jennifer were heading home to New Port Richey, Florida on the morning of July 6th. Both Steitler and his wife are in wheelchairs and they believe they were unfairly targeted because of their disabilities.
Steitler says officials got down along his inner thigh and they made him push himself up in his chair so they could check his backside. His wife described a similar experience.
The Steitlers received emails from the Transportation Security Administration apologizing for any insensitivity, but also saying the screening measures were necessary.
A security official tells News 10NBC,
"that while every person and item must be screened before entering the secure boarding area, it is TSA's policy to work with passengers to resolve security alarms in a respectful and sensitive manner. Rochester International Airport uses contractors to do the screening, not TSA employees."
Monroe County officials issued a statement saying,
"The Greater Rochester International Airport always strives to provide outstanding customer service to our passengers and ensure that they enjoy a convenient and safe travel experience. The security screening protocols in question are the jurisdiction of the federal government through the Transportation Security Administration (TSA). If any passenger believes that our Airport could have provided them with an enhanced customer experience, we encourage them to contact us."
Following the incident Steitler plans to become an advocate for the disabled until he feels the security procedures are fair and equal for everyone.