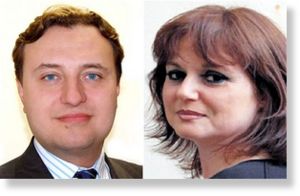 A French councillor's wife dressed up in a black Catwoman outfit and hid with a gun in the bushes outside her home intending to murder her husband, after his bid to become mayor ended in bitter family recrimination.
Laurence Honoré, 44, is facing attempted murder charges and is accused of enrolling a former French spy and the personal bodyguard of the president of the French parliament in her botched assassination plot.
The middle-class housewife has admitted to stalking with intent to kill her husband Christian, a municipal councillor in Valenton in the Val-de-Marne, a region northeast of the French capital encompassing Disneyland Paris.
But she said she failed to pull the trigger when she had him in her sights after a last-minute change of heart.
Lawyers say the case is a tale of frustrated political and family ambitions that turned sour after Mr Honoré lost a bid to become the town's Right-wing coalition mayor backed by President Nicolas Sarkozy's UMP party.
Described as "a touch paranoid" by friends and neighbours, Mr Honoré had often voiced fears of being attacked since he was mugged in 2009 and his car burned. He thought the threat came from political opponents - Communists, who now run the town, or "big UMP cheeses" - not his wife.
But at midnight on June 14, he returned late from a council meeting to the couple's home, a "sumptuous" villa in the chic suburb of Saint-Maurice, and instantly "sensed a presence" outside his unlit house when he parked the car. Unsettled, he phoned the police. When he put his mobile down he caught sight of a silhouette moving in the garden bushes.
Hidden from view was his wife in a Catwoman outfit, latex gloves, a crash helmet and a .22 Long Rifle revolver. For the past few minutes, she had been wrestling with her conscience. She later told investigators she had "wanted to kill" her husband, but lost her resolve.
Minutes later, the police arrived and arrested Mrs Honoré. She faces charges of "attempted murder with premeditation and aggravated violence towards a public figure".
Police said that the attempted murder charge might be dropped as when they apprehended her she was calmly walking towards her vehicle, suggesting she had "voluntarily desisted".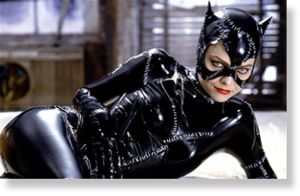 Detectives are now seeking to understand the motives of Mrs Honoré who once flaunted her apparently happy home life in a blog called "My Crazy Family".
Next to photos of birthdays, walks in the park, trips to Disneyland and "holidays with dad" was the slogan: "A family not quite like the others. We're working towards it becoming ordinary and normal".
The blog was part of a family-run campaign to get Mr Honoré elected mayor in 2008. Laurence was campaign manager and her oldest daughter Ludivine also helped out. But Mr Honoré was trounced in round one in March that year by Communists, sparking a spiral of bitter family recrimination.
Depressed and at times "suicidal", Mrs Honoré claimed she was the victim of "repeated violence" by her husband.
They initiated divorce proceedings. She started frequenting online dating sites and spent time haunting the corridors of the French parliament, where her husband is assistant to a senator. There she says she met and seduced a "well-built" man described as Michel G., the personal bodyguard of a member of the National Assembly.
She said he agreed to help her killed her husband, and contacted a friend, a former member of the DST, France's now defunct domestic spy agency. She told detectives the friend, known only as Jean-Noel M. said the hit could be done for 6,000 euros.
She said she dropped off the cash in a brown envelope in a Paris bar.
Police traced calls to the two men, who face charges of "criminal association" and "complicity to attempted murder".
The former spy's lawyer said both had tried to talk Mrs Honoré out of it after pocketing the money.
One of the pair sent a text message saying: "The plumber isn't there, I haven't got the tools, drop it."
Both deny any involvement in a murder plot.
A family friend told
La Parisien
: "When you know Laurence, she's a very well done-up lady, always very well-dressed and absolutely not sporty. I find it hard to imagine her squatting in the bushes waiting for Christian with a gun in her hand."