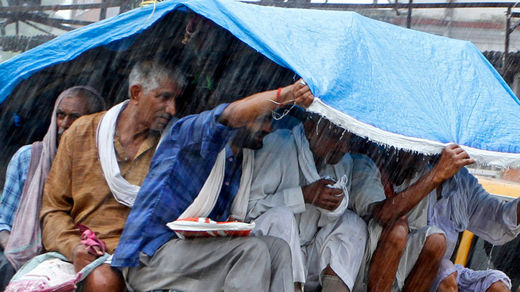 Heavy monsoon rains have led the mighty Brahmaputra River to overflow its banks and submerge scores of villages in India's remote northeastern state of Assam.
District magistrate Anwaruddin Chowdhury says more than 150,000 people have been hit by floods in three districts of northern Assam.
Chowdhury said Sunday at least one person died after he was swept away by the strong current when he jumped in the river to try to rescue his cattle.
Relief agencies are distributing rice, lentils and salt to tens of thousands of people in temporary shelters set up in schools, offices and other government buildings.
Floods are an annual occurrence in northeastern India during the monsoon season from June to September.
Source: The Associated Press