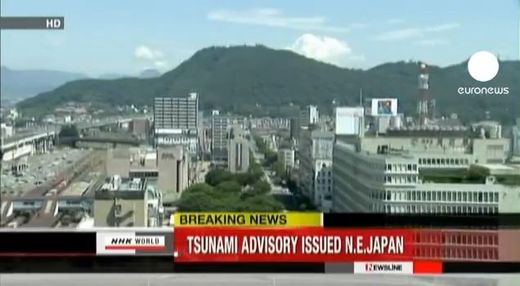 A strong earthquake off the coast of northeastern Japan has triggered a tsunami warning and causing workers at the Fukushima nuclear plant to be evacuated.
The warning has now been lifted and there are no reports of significant damage.
The tremor with a magnitude of 7 struck just before ten in the morning local time, in the same area as that hit by a massive quake and tsunami in March that left at least 21,000 people dead and missing, and caused a radiation crisis.
The company that runs Fukushima says all workers have been moved to higher ground, saying there are no signs of immediate further damage.
A tsunami warning for a half-metre wave was issued but Japanese media said the tsunami measured 10 centimetres along the northeast coast.