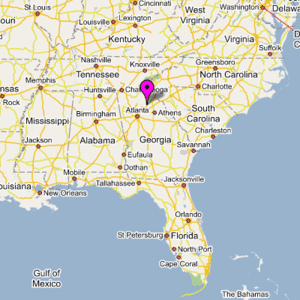 Gainesville - Hall County sheriff's deputies have been patrolling the northeast Georgia county after several people reported hearing a mysterious loud noise.
Several residents called 911 to
report hearing a loud noise and feeling the ground vibrate
between 10 a.m. and 11 a.m. Thursday.
Hall County Maj. Jeff Strickland tells
The Times of Gainesville
that most reports were from the area of Browns Bridge and McEver Roads.
Lt. Col. James Wilson, a spokesman for Dobbins Air Reserve Base in Marietta, said the cause was probably
not
an aircraft coming to or from the base. He said its flight schedule does not indicate any aircraft would have been passing through the area then.
Base officials say they've received calls from local law enforcement agencies, and are still looking into the matter.
Source: The Associated Press