A generation of lonely and poverty-stricken pensioners needs urgent help from their communities, a think-tank study argues.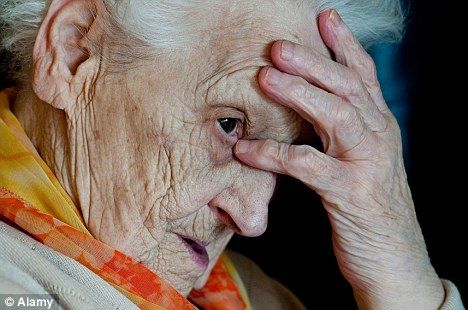 More than a million over-65s report feeling loneliness often or always, and a similar number feel trapped in their homes, according to the Centre for Social Justice.
The report by Work and Pensions Secretary Iain Duncan Smith's think-tank also claims that growing numbers are living alone in their own homes but are unable to meet repair and maintenance costs.
'The result is significant housing poverty among older homeowners, especially in the private sector,' it says.
'Currently there are 3.2million older householders living in non-decent private sector homes.'
The CSJ recommends that these pensioners should be prevailed upon to remortgage their homes to pay for this basic upkeep.
'The cultural aversion to older homeowners using equity release to improve their quality of life and housing needs to be challenged at every level,' it says.
The report also highlights glaring inefficiencies in the grant system to help elderly homeowners adapt their homes to cope with any disabilities they might have.
One of the think-tank's main proposals is that specialist local teams are established in order to fight what it calls an 'epidemic of poverty and isolation' in later life.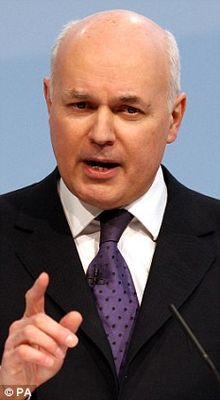 This would see expert units made up of local community leaders, police officers, older people's charities and council officers set up to identify and support pensioners in need of assistance.
The idea is based on a successful project in parts of Manchester, where neighbourhood policing teams join volunteers in knocking on doors to reassure the elderly and bring them help.
The report also calls on the Government to target state benefits on the pensioners most in need, with one in five living below the poverty line.
'There needs to be a major focus of targeting age-related benefits towards those who really need them in order to help them out of poverty,' said CSJ director Gavin Poole.
The think-tank urges a revamp of the winter fuel payment, worth £200 to pensioner households and paid to everyone regardless of income.
The CSJ recommends that more of it goes to the poorest older people by ending universal payment.
It also makes the controversial suggestion that the concessionary bus pass should be treated as a taxable benefit and money saved earmarked for community transport services to help older people.
The report also calls for planning for old age to start at school, with compulsory lessons on finance that incorporate learning about pensions and health insurance.
And it said that pupils should have the opportunity to volunteer with older people, while pensioners should be given more opportunities to volunteer as classroom helpers.