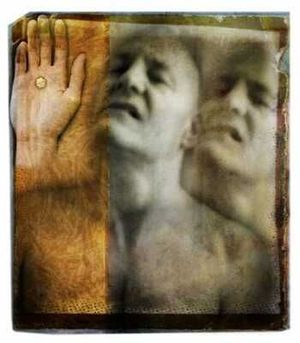 Fox News reports that U.S. military troops are taking more prescription medication than ever. US troops Heavily Medicated on Prescription Drugs, the report warns.
The bottom line is that the men and women of the US armed forces are taking more addictive medication than they ever have in the past.
The Daily
reported Wednesday, that the US Department of Defense doesn't keep track of those medical prescriptions doled out to service members in combat. This, despite ongoing pleas from federal officials to record the data. The military's 2012 budget report from the House Appropriations Committee, cited how the prescription of pain management drugs is not handled consistently, particularly in battle. According to
The Daily
, the report includes an ultimatum. The committee expects concrete information within two months of the budget's approval, detailing "the required steps and potential obstacles toward electronic transmission of prescription drug data."
In 2010 a US Army study revealed how 14 percent of soldiers have been prescribed an opiate painkiller. 95 percent of those prescriptions were for oxycodone, a notoriously-addictive pharmaceutical best known by the brand name OxyContin. And since 2001, military spending on prescription medication has skyrocketed. Orders for antipsychotics like Seroquel are up 200 percent, and demand for anti-anxiety drugs like Valium has increased by 170 percent, according to Defense Logistics Agency records. Many of the antidepressants, antipsychotic drugs and anti-anxiety drugs prescribed are highly addictive. Potential side effects include dulled reaction times, irritability and a heightened risk of suicide. "The medications they use shouldn't be so heavily prescribed in combat," said Dr. Judith Broder, a psychiatrist and founder of the Soldiers Project, a nonprofit counseling service.
"But they can't afford to send anyone home. They need the bodies - health and welfare are secondary," she said.
If anyone is wondering how the military managed to have skyrocketing use of narcotics in the armed forces, I suggest you ask two freshmen congressmen who pushed a bill through Congress for something called "military pain" - they are Dave Loebsack (D-IA) and Tim Walz (D-MN). Below is the press release from the American Pain Foundation - Purdue Pharma, the maker of OxyContin's lobbying pain society:
PRESIDENT SIGNS THE MILITARY AND VETERANS PAIN CARE ACTS INTO LAW

Press Statement
CONTACT: Tina Regester
Ph: (443) 690-4707
tregester@painfoundation.org
Will Rowe, Chief Executive Officer, American Pain Foundation

THE AMERICAN PAIN FOUNDATION IS PLEASED THE PRESIDENT HAS SIGNED
THE MILITARY AND VETERANS PAIN CARE ACTS INTO LAW

New Laws Will Provide Needed Pain Assessment and Treatment to Millions of Military Personnel and Veterans

Baltimore, MD - (October 15, 2008) - "Today is a momentous occasion for all of our military personnel and veterans who have bravely served our country, many afflicted with debilitating and traumatic injuries that result in lifelong chronic pain and recovery. The American Pain Foundation (APF) celebrates the signing into law two bills that include critical provisions for pain care policy improvements.

"The Veterans Pain Care Policy Act (S 2160), originally introduced in the Senate by Senate Veterans' Affairs Committee Chairman Senator Daniel Akaka (HI) in 2007, and amended to the Veterans Mental Health and Other Care Improvements Act of 2008 (S 2162), will include a provision to establish a pain care program within all inpatient Veteran's Administration (VA) facilities and provide the necessary pain management for long-term chronic pain disabilities. The law will also require providing education and training to VA healthcare professionals on how to assess and treat pain, as well as increasing research on pain care.

"The Military Pain Care Policy Act of 2008 (HR 5465), originally introduced in the House of Representatives by Congressman David Loebsack, and amended as part of the National Defense Authorization Act, will require the Department of Defense to implement a pain care initiative to provide comprehensive pain care for active and retired military personnel.

"Thus far, more than 30,000 soldiers have been wounded in action in Iraq and another 2,000 soldiers have been injured in Afghanistan. Pain is a leading cause of disability among veterans. Nearly half of those returning from combat in Iraq and Afghanistan report pain-related problems. The Department of Defense does not have an adequate pain care program to access and treat them. Although advancements in body and vehicle armor, medical triage and rapid evacuation to medical care have improved soldiers' chances for survival, it also means more wounded soldiers, who would have lost their lives in previous wars, now suffer terrible extremity wounds and other blunt injuries. These courageous men and women are in the prime of their lives, which are forever changed. They must have access to quality, coordinated pain care that also helps them to reintegrate into society.

"Our current military personnel and veterans have served our country proudly and with honor, but have been suffering senselessly. Their voices have long been heard by the American Pain Foundation and other national partnering agencies that have urged the passage of legislation to improve pain care. The bi-partisan work and support from our legislators and the signing into law by the President upholds the standard of medical care our military men and women unequivocally deserve and need."
In April 2010, I wrote an
article
for Salem-News.com on the "under-treatment of pain in the military" and warned of the pain societies funded by the maker of OxyContin, Purdue Pharma using their clout and heavy funding to push narcotics for "military pain." It appears that the pain societies were successful in changing laws thus skyrocketing prescription drug use by our military. Maybe Congressmen Loebsack and Walz will be able to enlighten us now as to the definition of "military pain". What next Congressmen - Teacher pain? Fast food worker pain? Sales clerk pain?
Shame on both these congressmen for allowing our military to be put at medical risk by a criminal pharmaceutical company and their funded lobbying group. Will these freshmen congressmen provide the detox treatment for our military personnel's addictions in what they call "military pain"?
Source
The Daily
About the author
Salem-News.com Reporter Marianne Skolek, is an Activist for Victims of OxyContin and Purdue Pharma throughout the United States and Canada. In July 2007, she testified against Purdue Pharma in Federal Court in Virginia at the sentencing of their three CEO's - Michael Friedman, Howard Udell and Paul Goldenheim - who pleaded guilty to charges of marketing OxyContin as less likely to be addictive or abused to physicians and patients. She also testified against Purdue Pharma at a Judiciary Hearing of the U.S. Senate in July 2007. Marianne works with government agencies and private attorneys in having a voice for her daughter Jill, who died in 2002 after being prescribed OxyContin, as well as the voice for scores of victims of OxyContin. She has been involved in her work for the past 8-1/2 years and is currently working on a book that exposes Purdue Pharma for their continued criminal marketing of OxyContin.