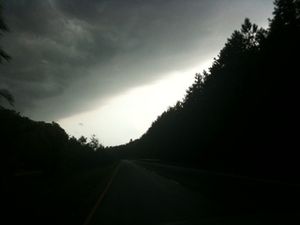 Most of Central Florida was under severe weather alerts, Saturday night.
The National Weather Service in Melbourne
issued
a series of severe-thunderstorms and tornado warnings covering much of Central Florida.
Firefighters in Volusia County welcomed the rains but were less happy to see the heavy lighting that came with the rain.
According to fire officials about 25 fires started, Saturday, but were quickly contained.
At Orlando International Airport, departing and arriving fights were experiencing delays of 15 minutes or less, according to an airport spokeswoman.