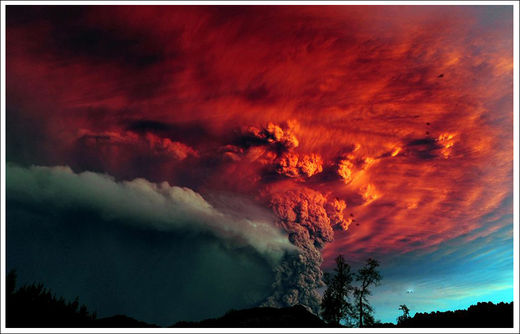 There are no reports of injuries so far, but more than 3,500 people have evacuated their homes near an erupting volcano in southern Chile.
Authorities say
a rift more than six miles long and three miles across was torn in the earth's crust about 2½ miles from the peak
originally thought to be erupting. The violent eruption sent smoke and ash billowing into the sky.
About 600 people were evacuated when the first alert went up and hundreds more left their homes after the eruption began.
Wind carried ash across the Andes to an Argentine tourist town, which had to close its airport. Officials in the town warned residents to take precautions against a possible prolonged ashfall.
The eruption is nearly 620 miles south of Chile's national capital, Santiago.
.