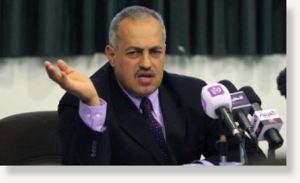 Jordan's archaeology chief says the manuscripts, which could be the earliest Christian writing in existence, were smuggled into Israel by a Bedouin.
Jordan's archaeology chief, Ziad al-Saad, said on Tuesday that security police have recovered seven ancient manuscripts from local smugglers.
The writings are part of 70 manuscripts that Jordanian archaeologists discovered five years ago in a cave in the north. Later, they were stolen and most were believed to have been smuggled into Israel.
At a press conference in Jordan's capital, Amman, earlier this month, al-Saad said that there is strong evidence the material was excavated by a Jordanian Bedouin, but that it later made its way into the hands of an Israeli Bedouin.
According to Al-Saad, the relics could be among the earliest Christian writings in existence but tests are under way to date them and check their authenticity. Initial carbon and metallurgy tests performed by British experts date the material, depicting messianic symbols and written in archaic Hebrew, to the 1st century A.D.
He said that if verified, the relics could be the most significant find in Christian archaeology since the 1947 discovery of the Dead Sea Scrolls.