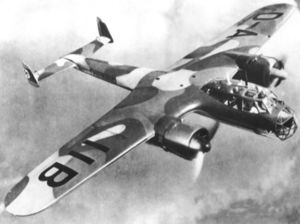 Amazing new photographs released today show the remains, almost fully intact of a World War II German bomber, a Dornier 17 which crash landed in the sea off Kent in 1940.
Marine archaeologists have been aware of the existence of the plane since it crashed into the sea over seventy years ago but almost immediately after it crashed and turned turtle it was buried under the shifting Goodwin Sands. The consistency of the sand and the cold water helped to preserve it until a year ago it was discovered that the sands had shifted once more.
Now the archaeologists hope to raise the plane in one piece before it is restored and put on display.
The discovery and the future recovery efforts are being compared to that surrounding the discovery of the Mary Rose in the Solent.
The Dornier was originally designed as a passenger plane and nicknamed the 'flying pencil' for its slim and elegant design. It is believed that of the 1,700 built this is the last surviving one making it even more of a find. In the crash, two of the four crew died whilst the survivors became prisoners of war.
Surveys show that the only damage is to the cockpit and the observation windows. Apart from that it is believed to be in perfect condition. Over the next few days further images will be released showing the plane in greater detail. It is hoped that the plane will go on display at the Hendon Aircraft Museum. The head of the museum, Ian Thirsk said,
"This aircraft is a unique aeroplane and it's linked to an iconic event in British history, so its importance cannot be overemphasised, nationally and internationally. It's one of the most significant aeronautical finds of the century."