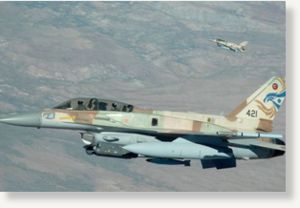 Israeli fighter jets have struck four targets in the Gaza Strip, injuring several Palestinians, security sources and witnesses said.
The four strikes were launched on Gaza on Thursday evening and injured three Palestinians, AFP reported.
It follows three airstrikes carried out on Gaza early Thursday morning, targeting the city as well as a tunnel near the Egyptian border at Rafah.
On Tuesday, at least 10 Palestinians, including four children, were killed and dozens injured after an Israeli tank fired shots at a home in the Gaza Strip.
Adham Abu Selmiya an emergency services spokesman said the deaths occurred when Israel "opened fire on young people who were playing football in Shejaiya on the eastern outskirts of Gaza City.
Israel regularly carries out attacks on Gaza, killing and injuring Palestinians. Tel Aviv launched a deadly war on the strip at the turn of 2009.
More than 1,400 Palestinians were killed during the three-week Israeli land, sea and air offensive in the impoverished coastal enclave. The offensive also inflicted $1.6 billion damage to the Gazan economy.
Some 1.5 million people in the Gaza Strip are being denied their basic rights, including freedom of movement, and their rights to appropriate living conditions, work, health and education.
Poverty and unemployment rates stand at approximately 80 percent and 60 percent in the Gaza Strip respectively, reports say.
Source: LF/MGH