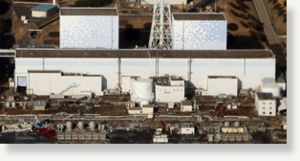 Japanese officials confirmed Monday that nuclear fuel rods appear to be melting inside three reactors compromised by Friday's earthquake, though nuclear experts differ on whether the outer chamber of a reactor melting in fact constitutes a partial "meltdown."
Chief Cabinet Secretary Yukio Edano said Monday that "although we cannot directly check it, it's highly likely happening."
Unit 3 of the Fukushima Daiichi Nuclear Power Station in northeastern Japan exploded earlier Monday, wounding 11 workers; it had been under emergency watch for an explosion after a hydrogen blast at Unit 1 of the plant on Saturday. Edano said the Unit 3 reactor's inner containment vessel was intact.
More than 180,000 people have been evacuated from the area, and as many as 1,500 have been examined for radiation, according to
USA Today
.