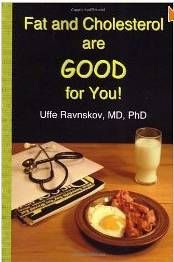 Case Number One, Martha
Martha is 55 years old, healthy and no history of heart disease. Nonetheless, Martha has been taking a statin drug for "high cholesterol" under the care of "the top cardiologist" in South Florida for the past five years. Martha has also been under my care taking a bioidentical hormone program for menopausal symptoms, and doing very well. Every six months, we run a lab panel which always shows low cholesterol of 170, courtesy of her statin anti-cholesterol drug.
Just Ask Judith Walsh MD in JAMA
And, every time Martha comes into the office to review her lab results, I print out a 2004
JAMA
article by
Judith Walsh, MD
who reviewed thirteen statin drug clinical trials from 1966 to 2003.(1) Dr. Judth Walsh concludes that cholesterol lowering drugs provide no health benefit for women. I give her this article and, at the same time, explain to her that no woman should be on a statin drug. Lowering cholesterol with a statin drug has no health benefit for women, that's a fact, and public information readily available.
Playing Games With Statins
Every six months I recommend to Martha stopping the statin drug, and every six month, her cardiologist puts her back on the statin drug. This has been going on for three years now.
Finally Success At Convincing Martha to Stop the Statin Drug
Finally this last time, Martha seems more receptive to idea that the statin drug is harming her and not helping her. She is sitting in my office recounting multiple health problems for which she sees numerous doctors: back pain, asthma, sinus infections, skin problems, and allergies. I suggested to Martha the possibility that many of her health problems are caused by the low cholesterol from the statin drug. Martha finally sees the light, goes home and tosses the bottle of pills into the garbage can.
Feeling Better
About a week later, Martha called me and reported, "I feel so much better off that statin drug, thank you so much! ". Apparently, the statin drug was causing adverse health effects, and Martha was now feeling much better.
Believing in the Propaganda
This case illustrates the difficulty in convincing patients to stop their statin drug. It is difficult to counter the drug company propaganda, and convince these patients they are harming their health with the statin drugs. Many continue to believe in the myth that cholesterol causes heart disease, and they go on to become statin drug medical victims. I see them every day. When we have a success like Martha who finally gets off her statin drug, this is a cause for celebration.
Case Number Two - Roger
Roger is a seventy one year old retired executive, and an avid tennis player. He has no history of coronary artery disease and has always been healthy. Two years ago, his cardiologist said his cholesterol of 210 was "too high", and prescribed a statin anti-cholesterol drug. A year later, Roger's tennis game deteriorated, he found his timing and balance was off, and he lost every game to players who could never beat him before.
Adverse Effects of the Statin Drug
I suggested to Roger that the decline in his tennis game was most likely an adverse effect of the statin drug on his muscle and nerve function. He was losing his balance and coordination. I recommended stopping the statin anti-cholesterol drug. At first, Roger resisted and said his wife wanted him to take the statin drug because she thought it was "good medical care", and she (mistakenly) believed that a lower cholesterol was somehow preventive of heart disease.
How to Counter the Propaganda: A Book For You
In order to counter the drug company cholesterol propaganda, I gave Roger a copy of the book,
Fat and Cholesterol Are Good For You
, by Uffe Ravnskov MD PhD. This book reviews the medical studies which supposedly show that cholesterol is the cause of heart disease, and reveals that they do no such thing. This is a medical myth. Neither cholesterol consumption nor cholesterol blood levels cause heart disease. Similarly, many medical studies demonstrate that anti-cholesterol drugs work very well to reduce blood cholesterol levels, however, this treatment does not prolong life and makes most people sick with adverse side effects.
Roger was amazed and his eyes practically popped out out of his head when he "saw the light". The statin drugs were turning him another medical victim. Once Roger learned the truth about the "cholesterol causes heart disease" myth, he took his statin drug bottle and threw it into the garbage can. Two weeks later, off the statin drug, Roger was back to his old self, prancing about the tennis court like a gazelle, and winning every game with ease.
Are You Still a Believer in Anti-Cholesterol Drugs?
If you are still a believer in Statin Drugs, take a look at this study published July 2010 in the
Archives of Internal Medicine
by Dr. Ray.(3) He reviewed 11 statin drug clinical trials with 65,229 participants followed for approximately 244,000 person-years. The astounding results showed the statin drug group all-cause mortality was THE SAME as the placebo group ! (3) There was no benefit from the statin drugs !!! This article was published in the mainstream medical literature !!
Links and References
(1) http://jama.ama-assn.org/content/291/18/2243
JAMA
. 2004;291(18):2243-2252. Drug Treatment of Hyperlipidemia in Women
Judith M. E. Walsh, MD, MPH; Michael Pignone, MD, MPH
(2)
Fat and Cholesterol are Good for You
, Uffe Ravnskov GB Publishing (January 26, 2009)
(3) http://archinte.ama-assn.org/cgi/content/abstract/170/12/1024
Statins and All-Cause Mortality in High-Risk Primary Prevention A Meta-analysis of 11 Randomized Controlled Trials Involving 65 229 Participants. Kausik K. Ray, MD, MPhil, FACC, FESC; Sreenivasa Rao Kondapally Seshasai, MD, MPhil; Sebhat Erqou, MD, MPhil, PhD; Peter Sever, PhD, FRCP, FESC; J. Wouter Jukema, MD, PhD; Ian Ford, PhD; Naveed Sattar, FRCPath.
Arch Intern Med.
2010;170(12):1024-1031.
Background Statins have been shown to reduce the risk of all-cause mortality among individuals with clinical history of coronary heart disease. However, it remains uncertain whether statins have similar mortality benefit in a high-risk primary prevention setting. Notably, all systematic reviews to date included trials that in part incorporated participants with prior cardiovascular disease (CVD) at baseline. Our objective was to reliably determine if statin therapy reduces all-cause mortality among intermediate to high-risk individuals without a history of CVD.
Data Sources
Trials were identified through computerized literature searches of MEDLINE and Cochrane databases (January 1970-May 2009) using terms related to statins, clinical trials, and cardiovascular end points and through bibliographies of retrieved studies.
Study Selection
Prospective, randomized controlled trials of statin therapy performed in individuals free from CVD at baseline and that reported details, or could supply data, on all-cause mortality.
Data Extraction
Relevant data including the number of patients randomized, mean duration of follow-up, and the number of incident deaths were obtained from the principal publication or by correspondence with the investigators.
Data Synthesis
Data were combined from 11 studies and effect estimates were pooled using a random-effects model meta-analysis, with heterogeneity assessed with the I2 statistic. Data were available on 65 229 participants followed for approximately 244 000 person-years, during which 2793 deaths occurred.
The use of statins in this high-risk primary prevention setting was not associated with a statistically significant reduction (risk ratio, 0.91; 95% confidence interval, 0.83-1.01) in the risk of all-cause mortality. There was no statistical evidence of heterogeneity among studies (I2 = 23%; 95% confidence interval, 0%-61% [P = .23]).
Conclusion
This literature-based meta-analysis did not find evidence for the benefit of statin therapy on all-cause mortality in a high-risk primary prevention set-up.
Jeffrey Dach MD
7450 Griffin Road Suite 190
Davie, Fl 33314
954-983-1443
http://www.jeffreydach.com
http://www.drdach.com
http://www.naturalmedicine101.com
http://www.truemedmd.com