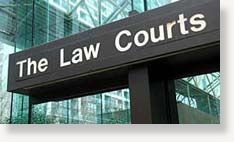 A B.C. schoolteacher charged with having sex with a 12-year-old male student walked free Wednesday after a hung jury prompted the judge to declare a mistrial.
Deborah Ashton, now 45, was charged with invitation to sexual touching, sexual assault and touching for sexual purposes a person under 14 years of age while she taught in Vernon, B.C., in the province's southern Interior.
The jury sent a note to the judge Wednesday, saying they were hopelessly deadlocked after two days of deliberations.
The judge then declared a mistrial.
The case has been put over until April 11 when a new trial date will be set.
Her accuser, now 21, and who cannot be identified, said he and Ashton had about 200 sexual encounters, starting in 2003 when he was her 12-year-old student.
Ashton took the stand in her own defence during the two-week trial to flatly deny the allegations.
Tattoo testimony
She admitted she often associated with students, visiting them in their homes and taking them to the movie theatre on weekends.
"I tried to be friendly to them," Ashton said, but she denied ever having any kind of sexual intimacy with a student.
Under cross-examination, the student could said that despite their numerous alleged sexual liaisons, he did not know the woman had a large tattoo around her navel. He said he had never seen her fully naked.
He said many of their encounters occurred in his home and at her home, where she lived with her now-estranged husband and their two children.
The prosecutor told the jury in his opening statement that the accuser did not feel he was forced into the relationship with Ashton, but was too young to give legal consent.