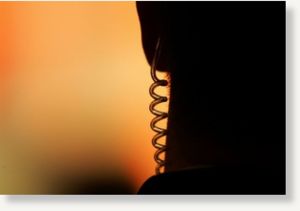 A Lebanese military court sentenced a man to death on charges of spying for Israel's Mossad and providing the agency with information on the militant group Hezbollah, a judicial official said Friday.
"A military court has sentenced Amin Ibrahim al-Baba to death ... for contacting Israeli intelligence and providing information that aided Israeli attacks on Lebanon," the official told AFP.
The charge sheet said Baba, 44, had opened an Internet cafe in southern Lebanon through which he sent information to Israel, including information that facilitated the 2006 assassination of brothers Mahmud and Nidal Mazjoub of the Sunni Islamic Jihad movement.
Baba was arrested in April 2006 in the southern coastal city of Sidon.
Earlier reports said he had been active in attacks in the 1980s and 90s against Israeli troops, which occupied southern Lebanon from 1978 until 2000, before being recruited to work for Mossad.
For years before his arrest, Baba had been monitoring members of the Islamic Jihad and Hezbollah, and providing Israel with information on the Iranian-backed Shiite movement's equipment and arsenal, the charge sheet said.
Friday's verdict brings to six the number of men sentenced to death on spying charges since 2009, including one found guilty of aiding Israel during its devastating 2006 war with Hezbollah.
Lebanon and Israel remain technically in a state of war.
Convicted spies face life in prison with hard labour or the death penalty if found guilty of contributing to Lebanese loss of life.