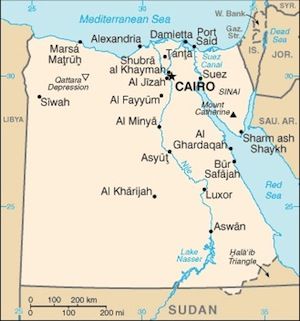 Despite military warnings not to do so, thousands of protesters rallied in Tahrir Square in the Egyptian capital of Cairo today, the home to the massive protests earlier this month that forced long-time dictator Hosni Mubarak out of office.
The protesters
insisted that the rally
was about reiterating "specific demands" which the military has ignored since establishing an interim junta, including the ouster of the existing government and the ending of the emergency law.
The emergency law
has been a particular sore spot
for Egyptians, particularly as the "emergency" has lasted for decades. Officials have constantly insisted that they would lift the restrictions when situations permit, but the military's promise was worded virtually identically to the former regime.
Indeed while the military has promised measures toward reform they have so far made little obvious change, and even a number of the protesters detained by them as political prisoners remain in custody, another sore spot for protesters. It seems the relief for Mubarak's ouster has worn off, and the thirst for legitimate change is returning.