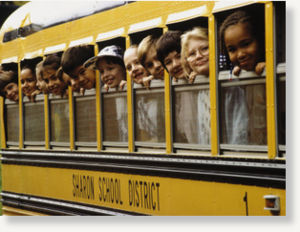 Lansing - Swift and severe changes are coming to Detroit Public Schools.
State education officials have ordered Robert Bobb to immediately implement a financial restructuring plan that balances the district's books by closing half of its schools, swelling high school class sizes to 60 students and consolidating operations.
This week, Bobb, the district's emergency financial manager, said he is meeting with Detroit city officials and will set up a meeting with Wayne County Regional Educational Service Agency to discuss consolidation opportunities in areas such as finance, public safety, transportation and other areas.
Bobb also is preparing a list of recommended school closures and Friday said layoff discussions are under way and would be announced closer to April, when notices would be issued. "We are moving forward with the plan," he said "Right now my focus is on my transition plan and the DEP (deficit elimination plan)."
Bobb's last day with DPS is June 30. After that, the state plans to install another financial manager who must continue to implement Bobb's plan, according to a Feb. 8 letter from Mike Flanagan, the state superintendent of public instruction.
In the letter, Flanagan said the Michigan Department of Education gave preliminary approval to Bobb's plan to bring the 74,000-student district out of its financial emergency. As a condition of approval, Flanagan said Bobb cannot declare the district in bankruptcy during the remainder of his contract.
Bobb, appointed emergency financial manager in March 2009, filed his deficit elimination plan with the state in January, saying it would wipe out the district's $327 million deficit by 2014. On Feb. 9, he told state lawmakers the plan is the only way DPS "can cut its way out" of its legacy deficit.
At the same time, Bobb said he doesn't believe the proposal is viable because it would drive more students away, exacerbating the district's financial emergency. But on Friday, Bobb confirmed he is working to implement the plan that will shrink the district to 72 schools for a projected 58,570 students in 2014.
"I believe the district can work its way out of these challenges," Bobb said. "It will take some time. I am firm believer we have to continue to make the deep cuts, and they are going to be painful. In the long run, the district will be stronger. There can be no retreat."
Bobb said he continues to work on an alternative plan - one similar to a General Motors-style restructuring - but has yet to release details or announce a sponsor for such a bill.
"Whatever comes out of the transition plan and whatever my new thinking is will be a part of that," he said.
District needs loan access
Earlier this month, Bobb told members of a joint House and Senate education committee he needed legislation to assure the district's continued access to loans to stave off insolvency.
The district needs $219 million by March, and its bond insurer, Assured Guaranty Municipal Corp., wants the state to guarantee DPS won't file for bankruptcy. Bobb told lawmakers the district has no such intentions.
Bobb has said school closures, bigger classes and other measures would be needed if he cannot get help from lawmakers to restructure finances in the state's largest school district. DPS considered but declined to file for bankruptcy in 2009 Experts say DPS has an uphill battle for financial stability.
Revenue is down dramatically, enrollment losses average 8,000 students a year and pension and health care costs weigh on the district.
And the bad news continues. Among DPS' fiscal challenges: An expected loss of $273.87 in its per-pupil foundation grant of $7,660. The loss is the result of a projected 83 percent property tax collection rate in Detroit for fiscal 2011. Last week, Gov. Rick Snyder proposed a $470 per-pupil cut for all Michigan districts.
A general fund budget strapped with annual fixed costs such as $52.6 million in pension costs, $44.6 million for health care, $26.8 million in utilities, $6.6 million in public safety and $3.5 million in unemployment. Continuing enrollment declines. DPS has lost 83,336 students in the last decade, leading to a loss in state aid of more than $573 million.
The district's deficit grew by $100 million in the last year - to $327 million - forcing it to deepen its reliance on short- and long-term borrowing, which costs DPS $55 million a year in principal and interest payments.
New business model
Patrick Anderson, founder of the Anderson Economic Group, a Lansing-based economic consulting group, said DPS has no choice but to change its business model - dramatically.
"If this was a businesses entity, it would be in perilous straits and probably headed to bankruptcy," he said. "When 50 percent of your customers leave and a substantial amount of revenue goes toward paying debt, the survival of your enterprise is in doubt."
Anderson said he doesn't fault lenders for having a lack of faith in DPS, given its deep history of fiscal mismanagement. "The question is, does the state want to indicate it will get itself further on the hook for a unit of local government that has mismanaged itself financially?" he said.
DPS slashed $548 million in requests for fiscal 2010, and Bobb said he expected the budget of about $1.2 billion to be balanced.
Steve Wasko, a DPS spokesman, said the district then learned of the following revenue losses: a $7 million property tax charge-back from Wayne County after the bankruptcies of the Greektown Casino and General Motors, an $11 million drop in state aid from property tax shortfalls and the loss of $9 million as a result of the state's early retirement incentive program.
Increased expenses included $23.6 million for the recall of employees scheduled to be laid off, $72.2 million in unrealized labor savings and $9.1 million in unrealized savings when some school closures were canceled.
All told, the unexpected revenue losses and cost increases led to a deficit for fiscal 2010 of $113 million, Wasko said.
Last week, state Sen. Phil Pavlov, R-St. Clair Township, proposed a bill that would give the emergency financial manager the power to cancel government or teacher union contracts. DPS spends nearly two-thirds of its budget on personnel costs, or $677 million a year.
State Rep. Paul Scott, R-Grand Blanc, chairman of the joint House and Senate Education Committee, said there are concerns about the state taking on the district's liability.
"I don't feel the taxpayers of Michigan are willing to become liable for that money with all the structural and institutional problems that exist," Scott said.
"We need a long-term solution for public schools for Detroit and the state," he said. "We just don't have the solution right now."