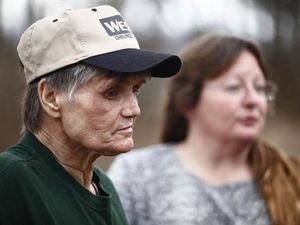 The death of a 2-year-old Houston boy from a rare infection blamed on contaminated alcohol wipes may be only the first casualty tied to allegedly shoddy sterilization practices by a Wisconsin medical products firm.
Since msnbc.com reported Feb. 15 about the death of Harrison Kothari , who was infected with the same type of rare bacteria that sparked the recall of tens of millions of pads and swabs, dozens of people have stepped forward to say they may have been sickened, too.
At the same time, government documents obtained by msnbc.com showed that federal Food and Drug Administration inspectors knew about problems with contamination and sterilization at a plant run by the Triad Group of Hartland, Wis., as early as July 2009.
"Procedures designed to prevent microbiological contamination of drug products purporting to be sterile are not followed," officials wrote in inspection reports. But there's no record that the FDA sent warning letters typically used to force firms to comply.
Perdue said he is hearing from at least 15 people a day who are reporting infections tied to Triad alcohol prep products. Other cases are likely to go unreported because doctors are unlikely to test for the type of bacteria behind many infections.
"Unless it's cultured, they never know it's this
Bacillus cereus
," he said.
In the last week, more than 50 people have contacted lawyers representing Sandra and Shanoop Kothari, who are suing the Triad Group for gross negligence in their son's Dec. 1, 2010 death.
Skin infections, serious complications
"We're seeing a wide spectrum of complaints," said Jim M. Perdue Jr.,the lawyer representing the Kothari family. Reported injuries range from superficial skin infections to serious complications, and even one claim of another death. None of the new infections has been confirmed, Perdue added.
Another
100 reports of problems with alcohol prep pads have been logged by the FDA since the Jan. 5 recall of Triad products because of potential contamination with the bacteria Bacillus cereus
, an agency spokesman said.
And a Tennessee man has filed his own $30 million lawsuit against Triad, claiming he developed an infection from
Bacillus cereus
from the wipes and had to undergo open-heart surgery as a result.
"That was the most scared I've been in my life," said Donovan Joseph Postich, a 55-year-old ironworker from Madisonville, Tenn., who is permanently disabled after the surgery. "They told me about the tainted pads and you just kind of put two and two together."
Triad's recall covers all lots of its alcohol prep pads, wipes and swabs, totaling perhaps hundreds of millions of products sold in the U.S., Canada and Europe.
H&P Industries, which does business as the Triad Group, is among the largest providers in the U.S. of generic medical products often sold under private labels of grocery stores such as Safeway and Kroger and drugstores such as CVS and Walgreens.
Triad officials did not respond to repeated e-mails and phone calls from msnbc.com.
Problems with sterilization, contamination
Documents show that FDA officials expressed concerns following visits to the Triad plantfrom July 15 to July 17, 2009, and again from April 19 to May 18, 2010. Inspectors reported that the company could not validate the processes used to ensure quality or sterility not only of alcohol prep pads and wipes, but also other products used for intimate care.
Those include hemorrhoid creams, infant and adult glycerin suppositories and sterile lubricating jelly widely used in homes, as well as in clinics and hospitals for medical exams.
The inspection documents, known as FDA Form 483s, were obtained by msnbc.com from a confidential source and confirmed by FDAzilla.com, an independent Web site that monitors the FDA. Copies of the documents were sent to the FDA for review; the agency did not deny their authenticity.
In the documents, inspectors cited Triad's sterilization process for alcohol prep products, questioning dosages of the gamma radiation process that ensures sterility.
"Specifically, there is no validation of the gamma radiation sterilization process for the Alcohol Swabsticks labeled as sterile," the report said.
In addition, shipments of Triad Plus BZK prep pads that failed to meet specifications were released for distribution, inspectors said.
The documents did not mention specific contamination of the swabs or pads with
Bacillus cereus
.
However, inspectors said Triad's processes "may not be adequate to sterilize" the lubricating jelly and charged that Triad had failed to address "high microbial bioburden levels" previously detected in the purportedly sterile jelly. Information about the specific type of contamination was redacted in the documents.
Inspectors reported worn and broken manufacturing equipment, misidentified batches of hemorrhoid cream, and instances where
if a single batch of hemorrhoid ointment or glycerin suppositories failed quality standards, others weren't tested for the same problem and were released for distribution.
In one case, inspectors noted that a batch of lubricating jelly failed viscosity tests on Jan. 28, 2010, but was released anyway with the specific consent of Triad's president, David Haertle. A week later, the decision to release the jelly per Haertle's authority was revised and cases of the jelly were scrapped, but some already had been distributed, according to the report.
"No action was taken on the distributed cases," inspectors wrote.
Overall, officials concluded the company had no procedures in place for reporting or acting on manufacturing problems.
Triad failed to report complaints
Further, inspectors reported that Triad failed to evaluate and investigate a complaint from a hospital about high rates of abnormal pap smear results tied to the sterile lubricating jelly. "Hospital lab confirms that the jelly was to blame," the report said. Triad had received six similar complaints between July 2009 and May 2010, investigators noted.
Investigators also said Triad failed to file proper forms documenting a complaint that alleged more than 30 women reportedly developed vaginal irritation after a doctor used the jelly during exams, with some developing problems that had to be treated with medication for up to three weeks or more. In December, Triad recalled specific lots of the jelly, saying they might not be sterile. The FDA re-issued the warning on Feb. 16.
According to FDA protocols, Triad could have received warning letters demanding corrections of violations. If the problems weren't fixed, the FDA could seize potentially tainted product, issue an injunction to stop business operations or force criminal prosecution that could lead to jail time or fines.
A search of FDA's online warning letters database revealed no warning letters issued to H&P Industries or the Triad Group in 2009, 2010 or 2011.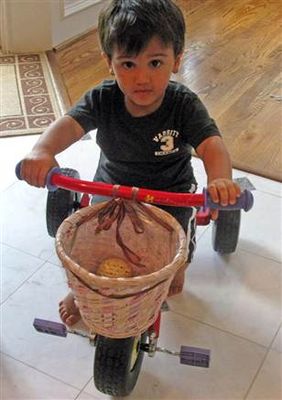 Triad's response to the observations was listed only as: "Promised to correct," the documents showed.
Harrison Kothari, 2, of Houston, died Dec. 1, 2010 from meningitis caused by a rare type of bacteria, Bacillus cereus
. His parents say his infection was caused by Triad alcohol prep products which were used on Harrison. All lots of the wipes were recalled because of Bacillus cereus contamination.
The FDA inspection reports were first completed 16 months before 2-year-old Harrison Kothari developed meningitis caused by
Bacillus cereus
bacteria. He died on Dec. 1, 2010. The child was recovering well after the removal of a benign cyst and was scheduled to go home the day before the fatal infection flared up.
"This is confirming the Kotharis' worst nightmare - that this was far more widespread than they thought," said Perdue, the family's lawyer.
FDA launches investigation
FDA officials launched an investigation last month into problems with Triad products, said spokesman Christopher Kelly.
Officials conducted another inspection Jan. 7 at the Triad plant which revealed "several deviations from our current good manufacturing regulations," said Kelly, who was unable to provide a copy of the inspection report.
Before the recall, FDA had received no reports of adverse events related to Triad alcohol prep products, Kelly said. From Jan. 5 to Jan. 31, the company received about 100 reports of problems with alcohol prep products, which Kelly said was typical of the number of reports received after most recalls are posted. They included about 50 reports of infection and one death, which could not be tied to contaminated wipes.
Only one report specifically identified
Bacillus cereus
, Kelly said. It said that the bacteria were cultured from the top of a patient's pill bottle that had been wiped with a Triad alcohol prep pad.
Kelly declined to discuss Triad's history, including response to questions raised by the inspection reports. He said the Triad investigation is ongoing and that the agency "is not in a position to provide further comment."
In Madisonville, Tenn., however, Joe Postich would like some answers. Postich's lawyer, Richard Baker of Knoxville, filed a complaint Feb. 15 in U.S. district court seeking $30 million in damages from Triad and Genentech Inc., which supplied the recalled wipes. Postich seeks $14 million for himself, $1 million for his wife, Jan, and $15 million in punitive damages, according to the lawsuit.
On Jan. 13, Genentech issued a statement warning users that the Triad alcohol wipes packaged with some medications had been recalled. That included Pegasys, or peginterferon alfa-2a, an injection medication used by Postich.
In a statement Monday, Genentech spokeswoman Nadine O' Campo said the company believes Postich's claims have no merit and that the firm will "vigorously defend itself." She added that the company could not comment further because the litigation is pending.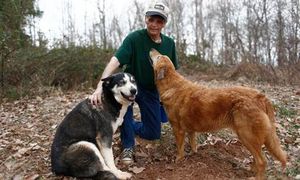 Postich, a married father and grandfather, used wipes to clean his skin before weekly injections of the drug to treat hepatitis C. He acquired the disease after receiving a blood transfusion following a car crash in 1979, he said.
Because of a change in health insurance,
Postich received a new kind of alcohol swab last September. Within a week of using the new product, he began to feel ill.
For the next two months, his lawsuit alleges, Postich's health declined until he was short of breath and suffering from delirium that scared his wife.
"I was seeing things and saying things," said Postich. "They took me to the ER - and kept me."
Doctors diagnosed him with endomyocarditis, a heart condition sometimes linked to
Bacillus cereus
. He had open-heart surgery in December to replace two valves damaged by the infection.
Now, at age 55, Postich is unable to work. He said he decided to file the lawsuit on the advice of his preacher in order to take care of his family. News that government officials documented problems at Triad nearly two years ago rendered him almost speechless.
"I can't be a man no more," he said, his voice breaking. "Now you tell me it was known in 2009? That makes me want to cry."