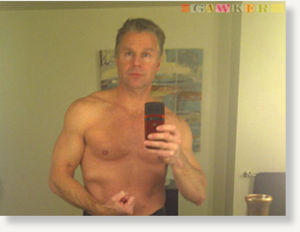 Washington - Rep. Chris Lee, an upstate New York Republican, abruptly resigned from the House of Representatives Wednesday evening after the gossip website Gawker published flirtatious emails he sent to a woman on Craigslist while he was professing to be a divorced lobbyist.
There was no indication Mr. Lee, who is married and has a son, ever met the woman. The woman sent to Gawker the emails and a shirtless picture she said Mr. Lee had emailed her, the website said.
Mr. Lee, a second-term congressman from a district that stretches east from Buffalo along Lake Ontario to the Rochester area, announced he would step down "effective immediately."
"I regret the harm that my actions have caused my family, my staff and my constituents," Mr. Lee said in a statement Wednesday evening. "I deeply and sincerely apologize to them all. I have made profound mistakes and I promise to work as hard as I can to seek their forgiveness."
The abrupt departure came on the same day the story broke.
According to emails posted by Gawker, Mr. Lee answered a "woman seeking man" ad on Craigslist on Jan. 14. The woman asked why men on the popular website all "look like toads."
"Hope I'm not a toad. :) i'm a very fit fun classy guy. Live in Cap Hill area. 6ft 190lbs blond/blue. 39.. Lobbyist. I promise not to disappoint," Mr. Lee wrote, according to the email posted on Gawker.
Mr. Lee appeared to shave seven years off his age. He is 46 years old.