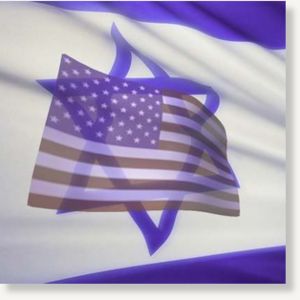 Tehran - Two senior Israeli officers and three U.S. generals have arrived in Cairo to take control of the military command in Egypt, an anonymous source has told the
Tehran Times
.
The command council is headed by a general named Sisson, the source said. One of the options that the generals are weighing is staging a military coup in Egypt.
The decision shows that the United States and Israel are seriously worried about the fate of Hosni Mubarak's regime as unprecedented protests have gripped Egypt.
Israel has officially announced that it is "anxiously monitoring" developments in Egypt.
The Mubarak regime has been an important ally of Israel and the U.S. in the region and its collapse would be a great strategic loss for the two countries.
Mubarak's government angered the Islamic world when it refused to open the Rafah border crossing for relief workers seeking to provide medical assistance to the Palestinians during Israel's 22-day war on the Gaza Strip from December 2008 to January 2009.
Political analysts believe it is unlikely that the Mubarak government will survive protests as opposition groups have joined their hands to bring the government down.
Now political analysts say the point is whether the U.S. will align with the opposition groups or will try to take the helm in Egypt.
"We are anxiously monitoring what is happening in Egypt and in our region," said Israeli Prime Minister Benjamin Netanyahu at the opening of his weekly cabinet meeting on Sunday. "Peace between Israel and Egypt has endured for over three decades, and our goal is to ensure these relations continue."
According to the
Los Angeles Times
, Netanyahu discussed developments on Saturday with U.S. President Barack Obama and Secretary of State Hillary Rodham Clinton.
Over the years, Egypt has served as a trustworthy and subservient partner of Israel and the U.S. in the so-called Middle East peace negotiations.
Israel provides weapons for Egypt
According to new reports,
Israeli airplanes have landed at Cairo airports to deliver weapons to the Egyptian government
.
The reports followed phone conversations between the Egyptian, U.S., and Israeli defense ministers as the anti-government protests entered their seventh day on Monday.
On Thursday, an Israeli cabinet minister, who spoke on condition of anonymity to the Israeli media, stated that the Egyptian president, backed by a strong military, will eventually quell the uprising.
"His regime is well-rooted in the military and security apparatus," said the Israeli prime minister, adding, "
They will have to exercise force, power in the street and do it
. But they are strong enough according to my assessment to overcome it."