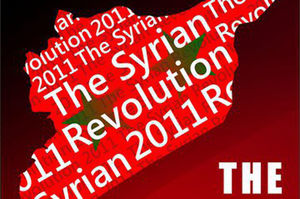 Social media used in bid to mobilise Syrians for rallies demanding freedom, human rights and the end to emergency law.
Calls for protests in Syria are spreading on social media websites, following popular uprisings in Tunisia and Egypt.
Organisers say protests will be staged in front of the parliament in the capital, Damascus, on Friday and Saturday, and at Syrian embassies across the world.
Several pages have been set up on Facebook, with the most popular one, named "
The Syrian Revolution
", "liked" by about 13,000 people by Thursday.
However, many of those writing comments on Facebook appeared to be Syrians living abroad calling on their "brothers" at home to protest.
Sources in Syria told Al Jazeera they doubted that the calls for protests would really result in much action on the ground.
"I think the day of anger will turn out to be no more than a day of mild frustration," one journalist told Al Jazeera.
"There's no appetite for regime change in Syria as there has been in Egypt for a while. The president isn't hated as much as [Hosni] Mubarak, or seen as out of touch. Also, the local context is very different ... and the poverty rate is significantly lower in Egypt."
Demonstrations planned
Organisers said demonstrations would be held in the Syrian cities of Damascus, Homs, Aleppo and Qamishli, and in countries including Canada, US, UK, Sweden and the Netherlands.
"For all the fine Syrians who live outside the Syria ... you can help your brothers in Syria by demonstrating in front of Syrian embassy where you live, the same day and same time," one post on Facebook read.
Fidaa Aldin Issa, a Syrian living in Sweden, said a number of activists, including himself, had found each other on Facebook and were now co-ordinating the protest plans.
"It's an independent youth initiative, without any ethnic or religious group, or political party, behind it," he told Al Jazeera.
"We're working 24/7, we're not sleeping, urging people in Syria not to be afraid. They're very scared of the state and the intelligence service.
"We're trying through Facebook to break this fear, encouraging them to stage peaceful protests, without violence, even without badmouthing the president."
Issa said he has contact with two people on the ground in Syria who are trying to mobilise people.
"People in Syria are mistreated. The police is only protecting the elite. The state doesn't care about the unemployed and it has arrested many activists, just because they want to improve the country with means of democracy. There must be an end to this."
There were also reports that a pro-government demonstration would be held in Damascus to coincide with the other rallies.
Facebook is officially blocked in Syria since November 2007. However, many young Syrians bypass the hurdle by using proxy servers and, in August last year, there were about 30,000 Facebook users registered in the country.
As unrest broke out in Egypt last week, web users in Syria said the government tightened its grip over internet access by increasing the number of blocked sites and chat services.
Syria's emergency law - in place since 1963 - makes demonstrations unlawful unless authorised by the government in advance. When protests occur, security forces move in to disrupt.
Human Rights Watch said Syrian security forces violently broke up a vigil held in Damascus in support of the Egyptian mass protests on Wednesday night.
"The police beat those gathered and took some of them, including known activist Suheir Atassi, to the Bab Touma police station," Nadim Houry, the rights group's researcher based in neighbouring Lebanon, said citing local sources.
"Suheir has been released and is doing fine," Houry said.
Curbs on freedom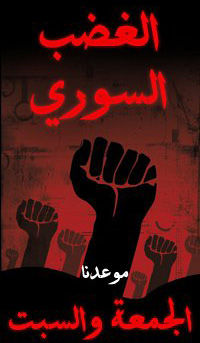 As in Egypt, government critics in Syria complain of corruption and limitations to political freedom and human rights.
"Syria's authorities detained political and human rights activists, restricted freedom of expression, repressed its Kurdish minority, and held people incommunicado for lengthy periods, often torturing them, during 2010", Human Rights Watch, the respected rights monitor, said in a report issued last week.
The official unemployment rate is around 10 per cent, but some analysts say as many as every fourth Syrian is actually without a job.
However, Syria has undergone significant changes since Bashar al-Assad became president after his father Hafez's death in 2000, including slowly opening up the economy.
"Despite all troubles here, I don't think and don't hope that Syria will be the next [country to see an uprising] for too many reasons. My country is still not ready for such an experiment and the president here is not really hated," one young Syrian told Al Jazeera.
In an interview earlier this week, al-Assad
told
the
Wall Street Journal
that the ongoing protests in the region were ushering in a "new era" in the Middle East, and that Arab rulers would need to do more to accommodate their people's rising political and economic aspirations.
He said he would push through political reforms this year aimed at initiating municipal elections, granting more power to nongovernmental organisations and establishing a new media law.
However, he said stability and economy were higher on his agenda than political reforms.
"Reform in politics is important but it is not as important and urgent as the people waking every day and they want to eat, to have good health, to send their children to good schools. That is what they want," al-Assad said.
"I want to feel safe in my own country. That is my goal."
Domino effect ruled out
Al-Assad also told the
Wall Street Journal
that a domino effect with unrest spreading from Egypt and Tunisia to Syria was unlikely because his country is different.
"We have more difficult circumstances than most of the Arab countries but in spite of that Syria is stable. Why? Because you have to be very closely linked to the beliefs of the people. This is the core issue. When there is divergence between your policy and the people's beliefs and interests, you will have this vacuum that creates disturbance."
But in a possible reaction to the the recent events in Tunisia, whose long-time president, Zine El Abidine Ben Ali, was driven from power by unrest triggered partly by soaring prices, the Syrian government announced late last month that it had increased the heating oil allowance for public workers by 72 per cent to the equivalent of $33 a month.
Calls for protests in a numer of Middle East countries are circulating on Twitter, including Yemen, February 3, Algeria, February 12, Bahrain, February 14 and Libya, February 17.