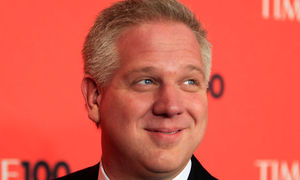 Open letter signed by 400 rabbis tells media magnate his news channel uses Holocaust to discredit people it disagrees with
Four hundred rabbis, including the leaders of all the main branches of Judaism in the US, have signed an open letter calling on Rupert Murdoch to sanction the head of Fox News and one of the channel's most famous hosts for frequent inappropriate references to the Nazis and the Holocaust.
The rabbis chose a poignant place to make their protest: they took out an advert costing at least $100,000 in one of Murdoch's own newspapers, the
Wall Street Journal.
The advert was printed today - the UN-designated Holocaust Remembrance Day.
In the letter, the Jewish coalition calls on Murdoch to take action against Roger Ailes, the bombastic president of Fox News, as well as against Glenn Beck, the channel's most notorious rightwing commentator. "We share a belief that the Holocaust, of course, can and should be discussed appropriately in the media. But that is not what we have seen at Fox News," the letter says.
"You diminish the memory and meaning of the Holocaust when you use it to discredit any individual or organisation you disagree with. That is what Fox News has done in recent weeks."
Last November Ailes called executives of the public radio network NPR "Nazis" for having sacked a news analyst, Juan Williams, who also worked for Fox News, after Williams said he felt nervous flying on the same plane as passengers in Muslim dress. Ailes apologised to a Jewish group for the expression, though not to NPR.
Beck has made innumerable references to Nazis and the Holocaust, most starkly in his hounding of Jewish financier George Soros, whom he has accused of sending Jews to the "death camps". Soros was a teenager in Nazi-occupied Hungary and survived by hiding with a Christian family.
The advert is signed by the heads of the Reform, Conservative and Reconstructionist affiliations within Judaism, as well as by several Orthodox Jews. It was organised by the Jewish Funds for Justice, which earlier this month demanded the dismissal of Beck.
A Fox News executive dismissed the letter, telling Reuters it was the work of a "George Soros-backed leftwing political organisation".