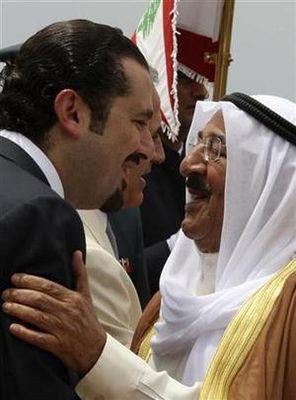 Kuwait's ruler is giving 1,000 dinar ($3,559) grants and free food coupons for every citizen of his nation. The state news agency KUNA reported Monday that Sheikh Sabah Al Ahmed Al Sabah has decided to hand out the gifts for all the 1 million Kuwaiti citizens.
According to the AP, the decision covers newborns until Feb. 1. It excludes 2.2 million foreigner workers. The food program is expected to offer free staples such as rice, eggs and milk until March 2012.
Kuwait will next month mark the 50th anniversary of independence, 20th anniversary of liberation from Iraqi occupation under Saddam Hussein and the fifth anniversary of the emir's ascendance to power.
.