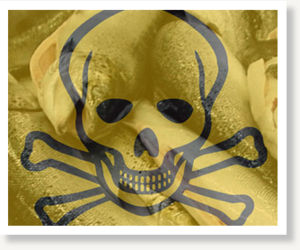 Two managers of a Shetland salmon farm have been charged with animal cruelty after poisoning more than 6,000 farmed salmon that then died on 15 August 2010.
The men - regional manager Graham McNally and site manager Ross Morrison - were reported to the procurator fiscal following a five-month inquiry into the chemical poisoning of fish at Burrastow in western Shetland. Both culprits are employed by Hoganess Salmon.
The Scottish Society for the Prevention of Cruelty to Animals (SSPCA) has been investigating the possible animal welfare crimes itself, and four government agencies have been trying to determine whether illegal chemicals were used to kill the fish, reports
Shetland Marine News
.
"Following an extensive investigation by the Scottish SPCA in relation to an incident at a salmon farm in Shetland, two men have been reported to the procurator fiscal relating to charges under the Animal Health and Welfare (Scotland) Act 2006 for allegedly causing unnecessary suffering and failing to ensure welfare of livestock," said an SSPCA spokesperson.
Additionally, other investigations are being run by the Scottish government agency Marine Scotland, the UK's Department for Environment, Food and Rural Affairs (
DEFRA
), the Scottish Environmental Protection Agency (
SEPA
) and Shetland Islands Council's environmental health department.
The groups are investigating the application of highly toxic chemicals used to kill sea lice. The poisons can cause serious damage to marine life and are thus employed under strict control.
When the mass fish mortalities took place, the Lakeland Group was owned by the Norwegian conglomerate Marine Farms. The corporation soon after recognised to the Oslo Stock Exchange that "lice products not approved for salmon may have been used."
Harvesting at the site has been suspended. It can produce 3,000 tonnes of salmon per annum.
The company has since pulled out from industry certification programmes operated by the Scottish Salmon Producers Organisation (
SSPO
), Scottish Quality Salmon and Shetland Aquaculture.
Lakeland also runs salmon farms on the Shetland isle of Unst and off the coast of Argyll.
In September 2010, Marine Farms sold Lakeland to
Morpol
, the world's biggest salmon processing firm, which had transcended into salmon farming in August by acquiring
Mainstream
, which also owns plants in Shetland.