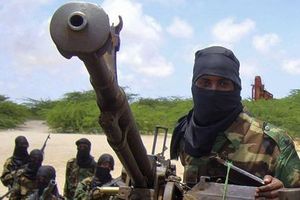 At least nine people have been killed in clashes between Somali government troops and al-Shabab fighters in Mogadishu.
Three people lost their lives after a fierce gun battle broke out between al-Shabab fighters and transitional government troops in Mogadishu's northern district of Hodan late on Friday.
The skirmishes continued till the crack of dawn, a Press TV correspondent reported on Saturday.
In addition, six civilians were killed and ten others were wounded when mortar shells landed in and around Bakara Market -- the biggest and busiest market in southern Mogadishu.
"I saw the dead bodies of three civilians including a young child in Bakara Market," said an eyewitness, who spoke on condition of anonymity.
Somalia has not had a functioning government since 1991, when warlords overthrew former dictator Mohamed Siad Barre.
Over the past two decades, up to one million people have lost their lives in the fighting between rival factions and due to famine and disease.
There are more than 1.4 million Internally Displaced People (IDP) in Somalia. More than 300,000 IDPs are sheltering in Mogadishu alone.
Most of the displaced live in poor and degrading conditions on makeshift sites in southern and central Somalia, according to the United Nations High Commissioner for Refugees.