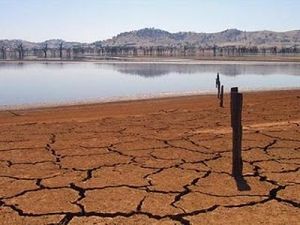 Food inflation is here and it's here to stay. We can see it getting worse every time we buy groceries. Basic food commodities like wheat, corn, soybeans, and rice have been skyrocketing since July, 2010 to
record highs
. These sustained price increases are only expected to continue as food production shortfalls really begin to take their toll this year and beyond.
This summer Russia banned exports of wheat to ensure their nation's supply, which sparked complaints of protectionism. The U.S. agriculture community is already talking about
rationing corn
over ethanol mandates versus supply concerns. We've seen nothing yet in terms of food protectionism.
Global food shortages have forced emergency meetings at the U.N. Food and Agriculture Organization where they claim "urgent action" is needed. They point to extreme weather as the main contributing factor to the growing food shortages. However,
commodity speculation
has also been targeted as one of the culprits.
It seems that the crisis would also present the perfect opportunity and the justification for the large GMO food companies to force their products into skeptical markets like in
Europe and Japan
, as recently leaked cables suggest. One thing is for sure; food shortages will likely continue to get worse and eventually become a full-scale global food crisis.
Here are seven reasons why food shortages are here to stay on a worldwide scale:

The equation is actually quite simple: food is a relatively inelastic commodity in terms of demand. In other words, people need to eat no matter how bad the economy gets. Thus, demand can be basically measured by the size of the population. Therefore, as demand remains steady while the 7 supply pressures outlined above continue to worsen, food prices will have only one place to go - up, up, and up.
As international agencies scramble to find "solutions," their energy may be just as well spent on questioning if this famine scenario is being purposely manipulated for profits. Regardless, the average person would be very wise to stock up on food staples as an investment, and frankly to survive the worsening food crisis.