Auroras aren't the only colors in the polar sky. Observers around the Arctic Circle are reporting vivid, iridescent
nacreous clouds,
which form in the stratosphere during the coldest months of northern winter. "Once seen they are never forgotten," says Marketa Stanczykova who photographed
these specimens
outside Reykjavik, Iceland, on Jan. 4th. Another onlooker in Reykjavik, Albert Jakobsson, describes how "the beautiful colors played in the clouds and kept going for about one and half hour after sunset."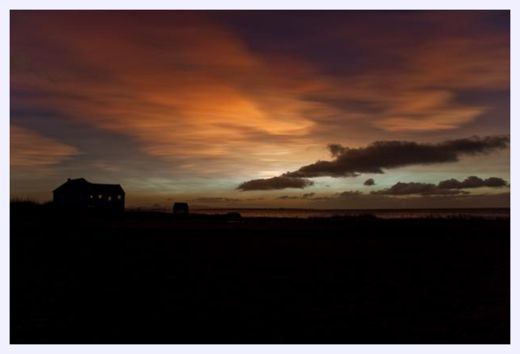 Both images above and below taken with Nikon D200, 18-200mm lens, ISO 100, 1/45s, f10 exposure.