An area southwest of downtown Reno has been shaking with earthquakes.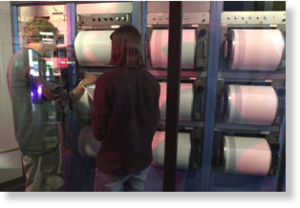 According to the U.S. Geological Survey, 21 temblors were reported in the area since midday Friday.
The latest measured 2.1 in magnitude and was reported at 10:22 a.m. Monday.
The largest measuring 3.0 came at 1:47 a.m. Sunday and was felt throughout the Reno area.
Ken Smith is a seismologist with the University of Nevada, Reno.
He tells the
Reno Gazette-Journal
that the area of quake activity is about 5 miles west of the intersection of U.S. 395 and the Mount Rose Highway.
In 2008, a cluster of more than 1,000 small earthquakes shook the region for three months before subsiding.
Those quakes were centered in the Mogul area west of the city.