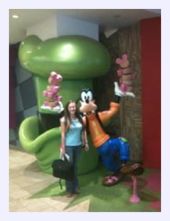 Travelers Plan To Boycott TSA's Latest Security Measure Aiming To Clog Security Lines
Orlando, Florida - The head of the Transportation Security Administration said the agency will look further into allegations that two male TSA workers picked a woman for additional screening because of her breasts.
Eliana Sutherland recently flew from Orlando International Airport and told Local 6 she felt the two male TSA workers were staring at her breasts and chose her for additional screening because of their size.
"It was pretty obvious. One of the guys that was staring me up and down was the one who pulled me over," said Sutherland. "Not a comfortable feeling."
Experiences like Sutherland's have been reported across the country, leaving many people to join a group planning to boycott the TSA's new full body scan in an effort to clog security lines on the day before Thanksgiving. Whether it's pat-downs or full-body scans, the changes are making some people question who gets chosen and why.
But it appears out of the tens of thousands going through security, only a small part of them may have to deal with this controversial checkpoint.
Comment:
Despite this 'small' number, this
poll
shows that there are plenty of people angry with the option of either naked body scanners or perverted pat-downs.
And while some may try to clog the system by opting-out of the scans, Local 6 found they might not make an impact because most people prefer the scans. According to the latest survey done by
USA Today
/Gallup, it appears most people do not mind the body scans.
Colleen Moskaly went through a full body scan recently while her security agents performed a pat-down on her infant son. She said, "I'm not good with people touching me and touching my son. The only person that sees the screen is the security guy."
The TSA said people are chosen for additional screening at random and strictly for security reasons.
The Orlando International Airport officials suggest travelers arrive at least two hours before their flight.