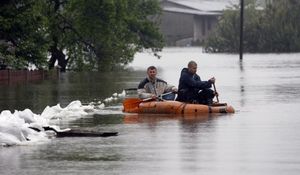 Four people have died in flooding in the eastern Czech Republic, ITAR-TASS reported.
The flooding area covered the East of Germany, Hungary, Serbia, Bosnia and Herzegovina and other countries of Central and Eastern Europe.
Europe faced the flood challenge in May.
Poland was the country which suffered most of all.
There the flood killed at least 15 people.
.