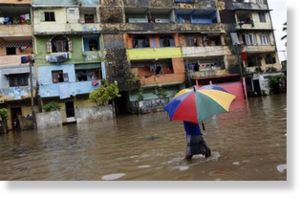 Colombo - The Sri Lankan government says 20 people have died in floods and mudslides after a week of powerful storms brought heavy rain across the country.
The Disaster Management Center said on its website Friday that most of the deaths occurred in western Gampaha district.
The government says many homes have been inundated and roads washed out. The navy has stepped up operations to rescue those stranded and to distribute relief.
.