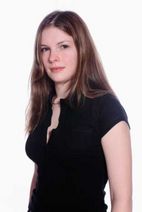 In an important OpEd piece from the
Washington Examiner
, Barbara Hollingsworth sets the record straight about Gardasil:
"Cervical cancer accounts for less than 1 percent of all cancer deaths - so it was somewhat surprising when the U.S. Food and Drug Administration fast-tracked approval of Gardasil, a Merck vaccine targeting the human papilloma virus that causes the disease.

As of the end of January 2010, 49 unexplained deaths following Gardasil injections have been reported to the Centers for Disease Control and Prevention's Vaccine Adverse Event Reporting System. By contrast, 52 deaths are attributed to unintended acceleration in Toyotas, which triggered a $2 billion recall."
There has been no recall for Gardasil, however. In fact, as Hollingsworth points out, it is required for sixth-grade girls in D.C., Maryland, Virginia, and many other states.
Unfortunately, "Merck denies any of the deaths are related to its vaccine, and the parents involved can't prove they were," Hollingsworth writes.
India Suspends Gardasil!
Unlike in the United States, The Indian Council of Medical Research (ICMR) has told two Indian states, Andhra Pradesh and Gujarat, to halt its Gardasil vaccine study, which was slated to test the vaccine in about 32,000 girls between the ages of 10 and 14.
DNA India
reports:
"The program is part of a two-year study to look into the utility of a vaccine in public health programs and acceptability of Gardasil.

The program was marred by controversy after four deaths and complications among 120 girls were reported after vaccination. The girls complained of stomach disorders, epilepsy, headaches and early menarche."
Sources:
Washington Examiner
March 30, 2010
DNA India
April 8, 2010
Dr. Mercola's Comments
It is indeed suspicious that the FDA put Gardasil on a fast-tracked approval process. What many people fail to appreciate is that the human papilloma virus is a sexually transmitted disease, not a virus you can get by shaking someone's hand.
Further, they were surely well aware that at least 50 percent of sexually active men and women acquire genital HPV infection at some point in their lives - and 90 percent of the time the virus clears up on its own within two years, and does not lead to cancer.
Why Are We Wasting Our Resources on this Vaccine?
Cervical cancer is just not that common to begin with. There were just over 11,000 new cases diagnosed in 2009, and about 4,000 women died of the disease that year, according to the American Cancer Society.
Cervical cancer killed 12 times fewer people in 2009 than did
hospital-acquired infections
... yet the FDA chose to fast-track the Gardasil vaccine? It just doesn't add up.
That is a TOTAL of 4,000 deaths in the US for the year. While even one death is tragic, it is important to keep these numbers in perspective. All this time, effort and energy is being invested to save 4,000 lives.
This entire program is being initiated with virtually no long-term safety studies or effectiveness rates.
Just this month in India, the country's government suspended the Gardasil vaccination study that was supposed to test the vaccine in about 32,000 girls. The program was halted because four girls died after receiving the vaccine, and more than 120 others reportedly suffered stomach disorders, epilepsy, headaches, early menarche and other adverse events.
In the United States, meanwhile, where we've had over 17,000 adverse reactions and 59 deaths, the vaccine is still being recommended.
Yet if we were to implement a program to optimize everyone's vitamin D levels we could save 200,000 deaths from cancer a year
That is FIFTY times the number of lives that are reportedly being saved by Gardasil for what most likely would be a less expensive program. And you can rest assured many of those saved would be some of the 4,000 that would have died from cervical cancer.
Serious Side Effects, Including Unexplained Death, Common
Merck only studied the Gardasil vaccine in fewer than 1,200 girls under 16 prior to it being released to the market under the fast-tracked road to licensure. To date, most of the serious side effects, including deaths, that occurred during the pre-licensure clinical trials and post marketing surveillance have been written off as a "coincidence" by Merck researchers and government health officials.
But it is becoming clear that these reactions are more than just coincidence;
this vaccine appears to be one of the most dangerous on the market.
In an
analysis
comparing the vaccine to another for meningitis (Menactra), the National Vaccine Information Center (NVIC) found that Gardasil was associated with:
At least twice as many emergency room visit reports (5,021)
Four times as many death reports (29)
Seven times as many disabled reports (261)
Three to six times more fainting reports
As of March 2010, there were more than
17,600 reports
of adverse reactions regarding the Gardasil vaccine in the Vaccine Adverse Event Reporting System.
Among them are 59 deaths, 18 of which were among girls under the age of 17.
When previously healthy teenagers die within days of receiving a vaccination, there needs to be a serious investigation performed, at the very least.
Unfortunately, a staggering majority (about 89 percent) of all adverse reaction reports filed for Gardasil are so incomplete they cannot be used to perform the follow-up required to find out what happened, what caused the problem, and most importantly, how to avoid it from happening to others.
This is why NVIC is currently petitioning President Barack Obama and Congress on behalf of families to investigate Gardasil vaccine deaths and serious injuries. If you agree that these, and countless other cases like them, sound like more than a "coincidence," please sign the
Petition to Investigate Gardasil Vaccine Risks Now
!
Help Spread the Truth about Gardasil
Despite its serious side effects and growing list of adverse reactions, in October, 2009 the FDA also approved Gardasil for use in boys to prevent genital warts ... so now this dangerous vaccine is putting all young people at risk.
Most Americans have blindly placed their trust in the vaccine makers and in federal health agencies, whose responsibility is to ensure that drugs and vaccines licensed for public use are safe, effective and necessary.
Yet this is often not the case.
As Barbara Loe Fisher, President and co-founder of NVIC, said:
"I have a sense of déjà vu as the story of Gardasil vaccine plays out real time. There are striking parallels between how those operating the mass vaccination system reacted in the 1980's to persistent reports that the DPT vaccine was harming more children than originally assumed, and the way they are reacting now to persistent reports that Gardasil is more reactive than it was originally assumed.

Assumption of safety is no substitute for proof of safety.

And turning away from human suffering in order to protect the status quo is not the way to run a government that needs the trust and support of the people.

In the 18th century, Queen Marie Antoinette looked down at a starving people pleading for bread to stay alive and said "Let them eat cake." It is time for everyone in government, industry and medicine to take a different approach to persistent reports of vaccine injuries and deaths or risk metaphorically suffering the same fate that ended the monarchy in France.

In the 21st century, today's peasants don't have pitchforks - they have laptops, desktops, smartphones and the internet."
Again, I urge you to sign the
Investigate Gardasil Vaccine Risks Now
! petition and also share the truth about Gardasil with your friends and family.
Over the years it has become very clear that those responsible for protecting your health are not looking out for your best interest and that of your children.
And if they won't do it, then it is up to you and me to do it.