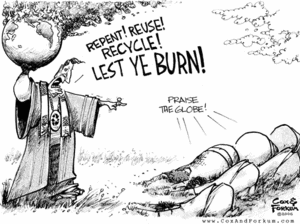 Police are investigating anyone who requested information from the university department at the centre of the 'climategate' scandal.
Norfolk Constabulary is trying to work out who stole thousands of emails from the Climatic Research Unit (CRU) at the University of East Anglia at the end of last year.
The emails, that were posted on the internet, appear to show scientists were unwilling to reveal data on global warming and led to an international scandal known as 'climategate'.
Already prominent climate change sceptics around the world have been questioned and members of staff at the university,
but is has now emerged that ordinary members of the public who did nothing more than request information are also being targeted.
Sebastian Nokes, a businessman and climate change sceptic, wrote to a national newspaper to complain.
He said all he had done was request information on the CRU's disclosure rules and he was questioned on his political and scientific beliefs.
Detective Superintendent Julian Gregory, who is leading the investigation, said his unit is looking into anyone who could give clues to who stole the emails and working with experts in "extremism".
"As with any investigation we will interview anyone who may have information which is of relevance to the enquiry," he said.
The university was cleared of scientific malpractice recently. There is separate ongoing investigation by academics into whether Freedom of Information requests were dealt with correctly.