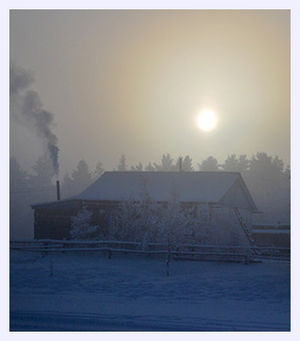 Russia's chief meteorological official says this past winter may go down in the record books as the coldest ever for Siberia.
"The winter of 2009-10 was one of the most severe in the European part of Russia for more than 30 years, and in Siberia it was perhaps the record-breaking coldest ever," said Alexander Frolov, head of state meteorological service Rosgidromet.
He told reporters that while statistics for the coldest eastern part of Siberia have not yet been thoroughly analyzed, western areas received the second-harshest winter in 110 years.
In Far East Russia's frigid outpost of Oimyakon, the temperature on Jan. 20 plunged to minus 74.0 degrees Fahrenheit, the coldest anywhere in the Northern Hemisphere this past winter.
.