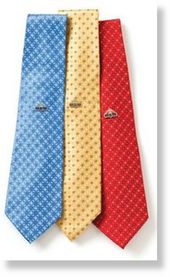 BBC, Sky and ITV revealed the schedule for the three eagerly-awaited live reality TV shows to be broadcast on British TV networks in the run up to the May 6th polling day. There is a vain hope of brainwashing the British public into believing that there is any discernible difference between the three main parties. It is also hoped that the shows will improve turnout among voters who increasingly cannot be bothered because of the medieval disproportionate voting system that means their votes don't count anyway.
Mr Brown, David Cameron and Nick Clegg will take part in three different reality TV show formats as they battle to try and show there is more difference between them than the colour of their ties.
The first reality show, hosted by Alastair Stewart, will be based on American weekly syndicated reality show '
Cheaters
', a spokesman said.
The politicians are suspected of cheating on the general public on a wide range of issues from expense scandals to supporting wars they know are illegal. Investigations will be headed by the Ironic Cheaters Detective Agency and will involve a cameo appearance from Tony Blair. A short 10-minute version of the show called
Cheaters: Yep, that's politicians for you
will be available through on-demand.
The second event, presented by Adam Boulton, will be based on the top-rated American reality show '
Survivor
' and take place in London.
In a new format, the political contestants will be isolated in the Houses of Parliament and compete for positive publicity. There will be a system of progressive elimination, allowing the contestants to vote off other party members until only one final contestant remains and wins the title of "Sole Survivor".
Because there is no difference in policies, the Politicians will be required to wear a buff with the colour of their party in a visible location at all times, allowing the audience to identify party affiliation. Upon switching parties (due to an attempt to win votes), players are required to give up their old buff and obtain a new one in the new party's colour.
The final debate, based on the NBC show '
Fear Factor
', will be moderated by David Dimbleby and will be held in the Midlands.
This show will pit the politicians against each other to complete a series of stunts better than all the other contestants. The stunts aim to show which potential Prime Minister will be the most convincing in maintaining a fake climate of fear to increase consumerism and acceptance of civil liberties clampdowns. Based on a model cultivated by George Bush in '
American Neocon-Idol
', a series of made-up news stories will be given to the contestants in advance. They will have to use as many of the new creative fiction terror words as possible to make the event sound really scary.
This General Election will be the first to feature reality TV shows pitching leaders of the three biggest parties against one another in front of an audience of hundreds.
Televised debates have been a feature of US presidential elections since 1960, but have been blocked in Britain by the failure to reach agreement between the parties. Now that all of them are realising that the level of voter apathy has reached astronomic levels it was agreed that they should try something new.
The obedient interviewers hosting the shows will only be allowed to ask politicians about issues related to their attire, as their role is limited to ''moderating'' and ensuring the rules are observed.
Most of the 200-strong audience will be picked by pollsters ICM from the local area to ensure a balance of gullibility, ignorance, apathy and insanity.
Several other show formats were considered but decided against due to them being deemed too realistic. These included:
Dog Eat Dog, The Weakest Link, The Biggest Loser
and
I'm a liar...get me out of here!