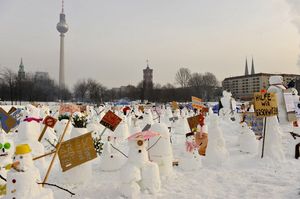 Vienna/Berlin - A fresh cold snap on top of an already unseasonably cold winter in Europe has seen temperatures plummet as low as minus 34, and left a mounting toll of death and disruption on Monday. The worst death toll appeared to be in Romania, where authorities confirmed 23 deaths over the weekend. The authorities urged hospitals to open their doors to the homeless to give them shelter.
A record low of minus 34 was recorded in the town of Bilaystok, north-east Poland overnight Sunday to Monday.
Some 8,000 people in the east of the country were left without electricity after a power outage on Sunday, the Polish Press Agency reported.
In the Bulgarian capital Sofia one man reportedly froze to death as the thermometer hit minus 13.
Three deaths were reported in the Czech Republic - two in Prague and one in an unheated flat in the north-eastern city of Ostrava.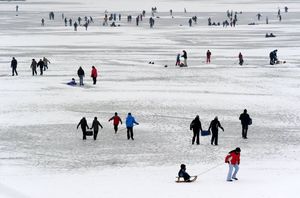 Across Latvia the temperature reached minus 27 as commuters returned to work Monday morning.
The Public Health Protection Centre in Vilnius, Lithuania advised citizens not to drive unless absolutely necessary, and then to take blankets and a thermos in case of emergencies.
In Ukraine, schools were closed in the central city of Kremenchug, where temperatures reached minus 23, to protect pupils from exposure.
In Kiev, the capital, residents were told to stay indoors unless absolutely necessary.
A total of 169 people have died of the extreme cold in Ukraine since the start of December, according to the Ministry of Health.
Western Europe and southern Europe were largely unaffected by the extreme cold weather.
Source: Deutsche Presse-Agentur