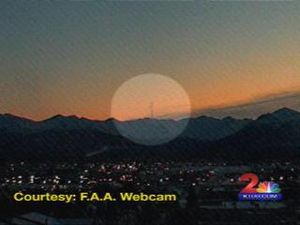 Anchorage -- People watching the skies over Muldoon saw something unusual Sunday morning.
Tower officials at Merrill Field say a bright object, caught on a Federal Aviation Administration weather webcam, fell from the sky east of Muldoon.
Elmendorf Air Force Base and NORAD confirm it was a meteor, streaking through the sky and crashing into the Chugach Mountains. They say we're in the midst of a meteor shower -- the third one this week.
.