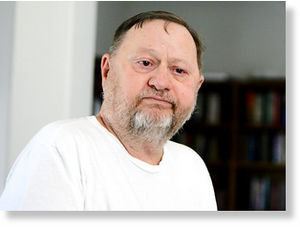 The Nevada cop who rescued a woman raped by sicko Phillip Garrido 33 years ago lambasted authorities on Saturday for allowing the sex fiend to go free.
Long before Garrido abducted Jaycee Lee Dugard, Reno Police Officer Clifford Conrad caught the psycho raping a 25-year-old casino worker he also had kidnapped.
"Someone dropped the ball," the retired Conrad, 66, told the Daily News.
"I thought he got sentenced to 50 years to life, so how he got out after 10 years, I'll never know. I guess a lot of people dropped the ball his whole life."
Garrido was indeed sentenced in 1977 to 50 years for the kidnapping conviction and life for the sexual assault - but he inexplicably served only 11 years behind bars.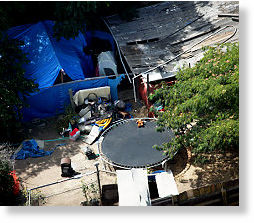 Three years after his release, Garrido snatched Jaycee, 11, near a South Lake Tahoe school bus stop in 1991, and kept her as a sex slave for nearly two decades.
Conrad said that when reports surfaced Thursday that Dugard, now 29, had been found alive and Garrido was accused of imprisoning her, he was stunned.
"As soon as I heard the name, I knew," said Conrad, speaking inside his home in Sparks, Nev. "I always remembered his name."
Conrad spoke out as cops scoured the home of Garrido and his wife, Nancy, seeking evidence linking them to the unsolved murders of several local prostitutes. Cops also searched their next-door neighbor's property.
The deranged couple remained behind bars on a slew of charges in the Dugard case, including forcible abduction, rape and false imprisonment.
Conrad was on routine patrol in the early morning hours of Nov. 23, 1976, when he spotted a car with California tags outside a Reno storage facility.
The cop soon noticed a light flickering under the shed's rollup door, prompting him to bang on it. A disheveled Garrido, shirtless and wearing jeans, opened the door almost immediately.
"I asked him what he was doing in there," Conrad recalled.
Before Garrido could answer, a female voice cried out from inside the warehouse, and a woman emerged from behind a curtain completely nude. She said she had been kidnapped and raped.
"He didn't seem nervous or anything," Conrad said. "He just said they were boyfriend and girlfriend, and they were just having consensual sex."
Conrad told the woman, later identified as Katherine Callaway, to get dressed. His backup arrived soon after and informed him that the license plate had been traced to a car involved in a kidnapping that afternoon.
Callaway was abducted, handcuffed and assaulted after picking up Garrido as a hitchhiker.
Conrad slapped cuffs on him.
Even then, Conrad didn't know that Garrido was high on acid and that the storage unit was equipped with various sex aids, pornography, stage lights and wine.
Garrido later told a detective he needed to dominate women to satisfy his sexual urges.
"I said, 'What the hell are you resorting to this for?'" retired Reno Detective Dan DeMaranville, 74, recalled to The News. "He said that's the only way he gets sexual gratification. ... The guy should have been castrated while he was in prison."
The 56-year-old psycho kept Dugard and the two daughters he fathered with her captive in a secret compound behind his home in Antioch, Calif.
Local cops acknowledged they missed an opportunity to save Dugard in 2006 when a neighbor reported the man known as "Creepy Phil" had sexual addictions and kept little girls in his backyard.
The deputy dispatched to Garrido's home left without even setting foot in the registered sex offender's yard.
The mystery of Dugard's disappearance ended when a University of California, Berkeley, cop became suspicious of Garrido and contacted his parole officer. Garrido later confessed to kidnapping the sweet-faced blond, cops said.