A close confidante of Government scientist Dr David Kelly has demanded a new investigation into his death.
Mai Pederson, a US Air Force linguist who served in Iraq with Dr Kelly's weapons inspection team, has called on Attorney General Baroness Scotland to carry out a 'formal, independent and complete review' into the 'suspicious circumstances' of his death.
Ms Pederson's intervention comes a week after
The Mail
on Sunday disclosed that a team of doctors are mounting a legal challenge to the Hutton Inquiry's conclusion that he committed suicide.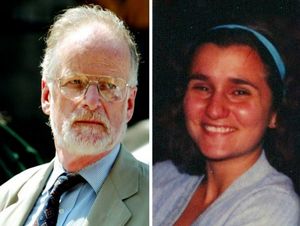 The inquiry, commissioned by Tony Blair, ruled that the 59-year-old used a blunt gardening knife to slit an artery on his left wrist in July 2003 after swallowing co-proxamol painkillers.
His death, near his Oxfordshire home, came after he was exposed as being the source for a BBC news report questioning the justification for war in Iraq.
But the doctors say the wound to the tiny artery could not have caused his death and that the dose of painkillers he took was not fatal.
Now, Ms Pederson, 49, has lent her weight to their demand for a formal inquest and the release of the autopsy report, which has been kept secret.
In a letter delivered to Baroness Scotland last Thursday, Ms Pederson's lawyer said: 'Given the absence of a coroner's inquest and the perpetual secrecy surrounding the post-mortem examination, it is painfully obvious that this matter cries out for a formal, independent and complete review. Ms Pederson fully supports and adds her voice to such an effort.'
The letter emphasises Ms Pederson's position as 'a close friend' of the scientist. She has denied speculation that they were involved romantically but she did know things about him that came as a surprise even to his widow, Janice.
Ms Pederson has revealed that Dr Kelly was unable to use his right hand for tasks requiring strength because of a painful elbow injury.
She said he would have had to be a 'contortionist' to have killed himself in the way the Hutton inquiry claimed. She also disclosed that he suffered from a disorder that made it difficult for him to swallow pills.
Liberal Democrat MP Norman Baker said last night: 'This is a devastating intervention.
'Ms Pederson clearly has critical information which should have been considered as part of the inquiry, and it is astonishing and concerning that it wasn't. This underlines yet again just how slipshod and inadequate the Hutton Inquiry was. The conclusions it reached simply cannot be trusted.'
The Attorney General's office said last night: 'We will consider the letter carefully.'