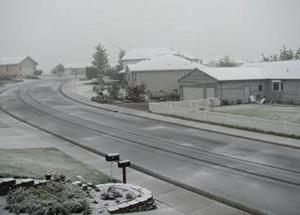 ©Unknown
The Spokane area saw record low temperatures and even a little bit of snow Tuesday morning, and all just 11 days before the official start of summer.
Much of the Inland Northwest remained under a snow warning from the National Weather Service Tuesday morning. KHQ received calls from people in Reardan, Moscow, Pullman, Loon Lake, Airway Heights, Deary, Spokane's South Hill, and Deer Park who all say they saw snow Tuesday morning.
According to the National Weather service, Spokane's low temperature dipped all the way down to 36 degrees. A trace of snow was also recorded at the airport.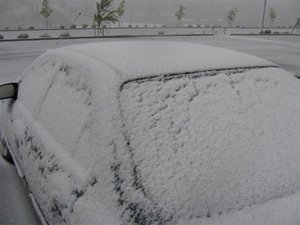 ©Unknown
Forecasters expected 5 to 10 inches of wet snow above the 3,500-foot level Tuesday morning in the Cascades with lesser amounts down to 2,500 feet. A Transportation Department spokesman said it's been about 30 years since a snowplow has had to clear Stevens Pass in June.
In Port Orchard, on the west side of Washington, South Kitsap High School had to cancel classes today because of a power outage. It's one of about 6,000 Puget Sound Energy customers in Kitsap County that lost service in Monday night's windstorm.
Forecasters say the cold low-pressure system is moving east and high pressure should bring temperatures back to near-normal 60s by Thursday in Washington. The temperature made it up to only 55 on Monday at Sea-Tac Airport. The National Weather Service says that was a record low-maximum. The old record was 55, set just last year.
Other record low-maximums Monday were 54 at Hoquiam and 54 at Bellingham.