Two Herald readers have been stunned after seeing what they believe to be alien space crafts hovering through the skies of Saltcoats.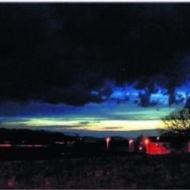 ©Unknown
Alex Gibb, 34, had been sitting in his home on Saughtree Avenue when he spotted the four strange lights at around 9pm.
He doesn;t believe in UFO's and so he went outside to investigate and took some shocking footage which can be seen below.
Alison Kelly was in Adams Road in Saltcoats at the same time when she saw the unusual sight and she and her family were gobsmacked at the sight.
Strange lights over Saltcoats as captured by a Saltcoats Eye Witness.