About Alada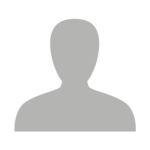 Name: Alec Swintun

Alec Swintun has been an editor with SOTT.net since 2007. He discovered the work of Laura Knight-Jadczyk in his search for truth following the unbelievable lies being peddled on the back of 9/11. His research today has outgrown the narrow confines of 9/11 truth to encompass the ever-present influences of psychopathy, corruption and perversion in the Puppet Masters' domain. He has a keen interest in diet and health and is a certified Éiriú Eolas instructor. Based in the UK, he has worked for many years as a designer for print, online media and publishers, and is a co-founder of Red Pill Press (UK).
Contact Us
Support
SOTT.NET
E-mails sent to Sott.net become the property of Quantum Future Group, Inc and may be published without notice.
Reader comments do not necessarily reflect the views of the volunteers, editors, and directors of SOTT.net or the Quantum Future Group.
Remember, we need your help to collect information on what is going on in your part of the world! Send your article suggestions to:
Some icons appearing on this site were created by: Afterglow, Aha-Soft, AntialiasFactory, artdesigner.lv, Artura, DailyOverview, Dellustrations, Everaldo, GraphicsFuel, IconDrawer, IconFactory, Iconka, IconShock, Icons-Land, i-love-icons, KDE-look.org, Klukeart, Mayosoft, mugenb16, NicolasMollet, PetshopBoxStudio, VisualPharm, VistaICO, wbeiruti, WebIconset, YellowIcon
---
Original content © 2002-2015 by Sott.net/Signs of the Times. See: Fair Use Notice